Orlando Weather Forecast: Isolated storms will continue through Monday
WEATHER FORECAST FOR TODAY IN ORLANDO
Tonight's forecast low: 77 degrees
Tomorrow's forecast high: 95 degrees
Main weather concerns: This afternoon, storms in connection with the East Coast sea breeze are firing up along I-75. These storms are moving to the west slowly at 10-15 mph which can cause flooding. The main threats include gusty winds (the Ocala Airport clocked wind gust of 47 mph), frequent lightning, and heavy rain. These storms will continue to drift towards the west, clearing out by 7 pm.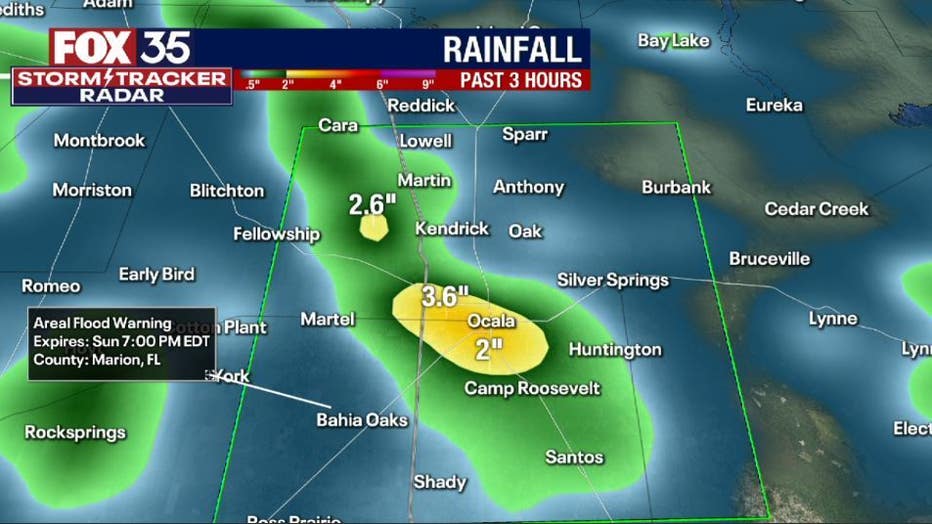 WHAT IS THE WEATHER FORECAST FOR WALT DISNEY WORLD, UNIVERSAL, AND SEAWORLD?
Another sweltering day on Monday with storms through the afternoon hours. Rain chances rise after 2 pm, but it will be stormy 5 pm-8 pm. Rain could be very heavy at times. Highs will climb to the mid-90s.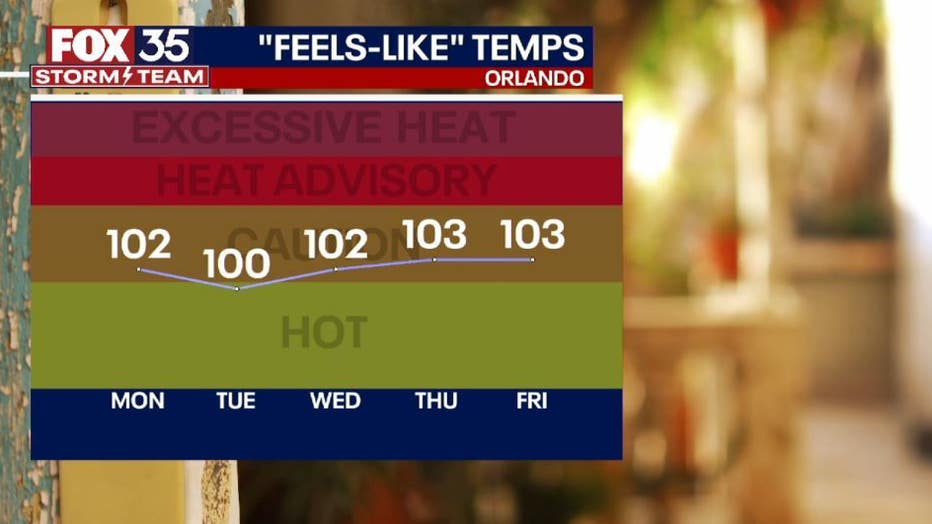 BEACHES:
Lower chances for rain along the beaches on Monday. Most of the activity will be inland. Get there early, there will be a 40 percent chance for thunderstorms after 2 pm. Temperatures will reach the low 90s along the beaches. The rip current risk will be moderate with the surf being around 2 ft. Make sure to swim next to a lifeguard stand and apply sunscreen!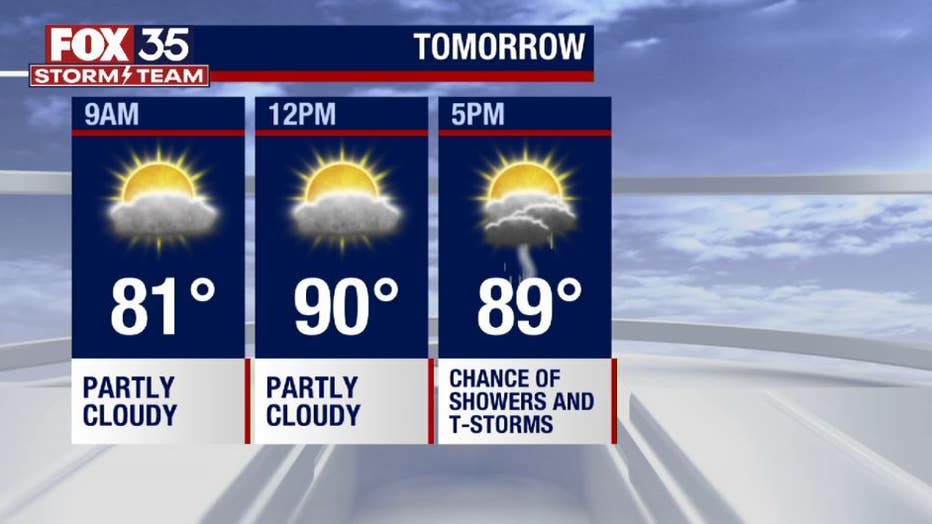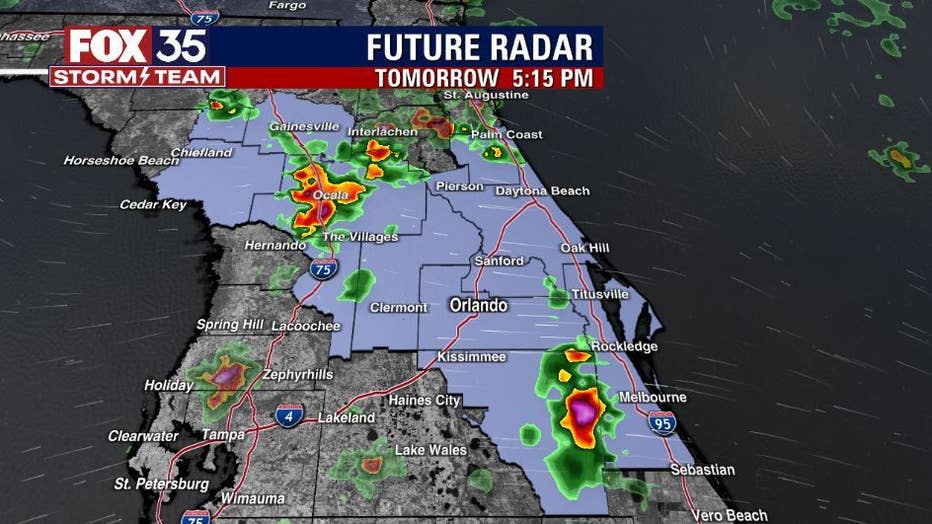 LOOKING AHEAD: Rain chances stay increase throughout the week., with the lowest chance of rain on Monday. Tropical moisture is moving into the area, firing up storms each afternoon. The forecast will be much more of the same with low chances of rain along the coast as the sea breeze fires up in the mid-afternoon pushing rain back into the interior. Temperatures will be near normal with highs in the mid to low 90s. Depend on the FOX 35 Storm Team and download the FOX 35 Storm Team App!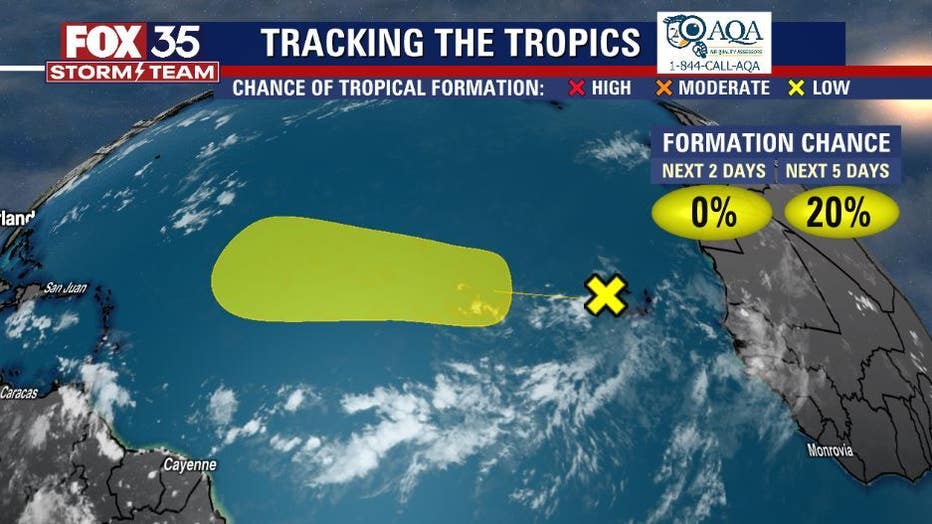 TROPICS: A tropical wave just off the coast of Africa has a 20 percent chance of development. Depend on Us, the FOX 35 Storm Team for the latest!