Hurricane Helene holds steady over the eastern Atlantic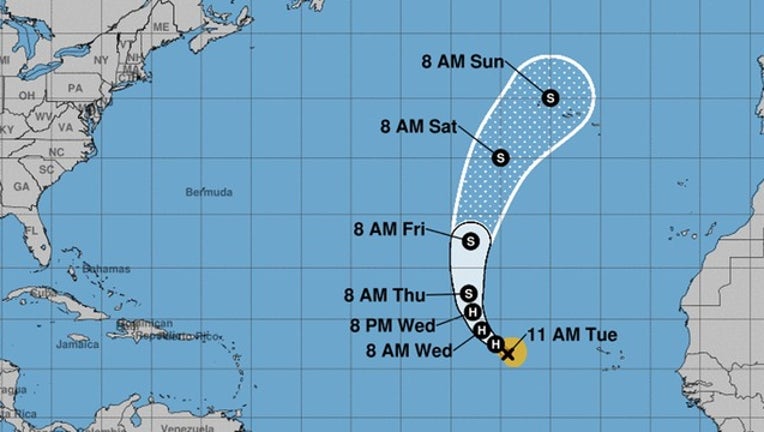 MIAMI (FOX 35 WOFL) - Hurricane Helene is moving northwestward over the eastern Atlantic and is not expected to make landfall.
Helene is located about 670 miles west of the southernmost Cabo Verde Islands and about 1550 miles south-southwest of the Azores. Moving toward the northwest near 12 miles per hour (mph), Hurricane Helene is expected to continue with this motion until tonight, when it will decrease in forward speed. A turn toward the northwest and then north-northwest is forecasted on Wednesday and Thursday. Maximum sustained winds are near 110 miles per hour, making it a Category 2 hurricane. 
The National Hurricane Center (NHC) said in their 11 a.m. advisory that Helene should start to gradually weaken on Tuesday night, becoming a tropical storm by Thursday. 
There are no reported coastal watches or warnings in effect at this time. 
See what Hurricane Florence and Tropical Storm Isaac are up to HERE.
Be sure to keep up with the latest on the 2018 Hurricane Season HERE. And you can download your Hurricane Guide in English HERE or in Spanish HERE.