Snell goes 6 scoreless innings, Rays beat Red Sox 6-3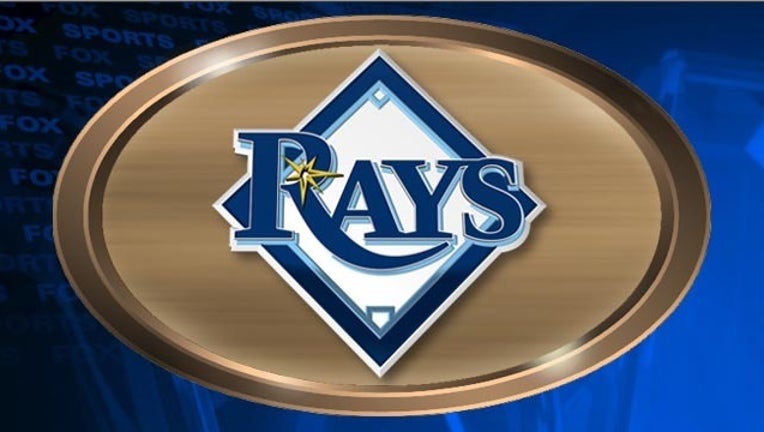 article
ST. PETERSBURG, Fla. (AP) - Blake Snell had another strong outing against Boston - something that is becoming a regular occurrence for the Tampa Bay lefty.
Snell threw six scoreless innings, Wilson Ramos drove in two runs, and the Rays avoided a three-game sweep by beating the Red Sox 6-3 on Thursday night.
Snell (6-3) allowed three hits, walked two and struck out eight to improve to 2-0 in three starts against Boston this season. He gave up two runs and 11 hits in 19 innings.
"Blake, you know, looks good against them," Tampa Bay manager Kevin Cash said. "Really, really good performance."
Snell gave up two runs in 7 1/3 innings in a 4-3 road victory over Boston April 27. He had a no-decision March 30, going 5 2/3 scoreless innings in Boston's 1-0 win.
"Every start, I want to be aggressive," said Snell, who is 3-1 with an 0.86 ERA in five home starts.
Mitch Moreland hit a solo homer and Rafael Devers had an RBI double off Matt Andriese in the ninth as Boston got within three runs. But, Alex Colome retired Sandy Leon on a two-out grounder with Devers on second to get his 11th save.
Red Sox starter Rick Porcello (6-2) lasted just 3 2/3 innings, allowing six runs - four earned - and eight hits. He threw 92 pitches.
"Anytime I've struggled this year it's been a result of falling behind hitters," Porcello said. "That's what happened tonight. I got into some bad counts, and you get hurt by that."
Boston (34-16) dropped to 9-4 against the Rays this year.
The Rays took a 5-0 lead after two innings, helped by a pair of Boston miscues.
Denard Span scored the first of two runs during the first when Leon was charged with an error for dropping Porcello's throw home on Ramos' bases-loaded comebacker. Brad Miller added a sacrifice fly.
Ramos had a bases-loaded two-run single in the second that also saw Matt Duffy score a third run from first base when right fielder Mookie Betts picked up an error for an errant throw back to the infield.
Duffy put Tampa Bay up 6-0 on a third-inning RBI single.
TRAINER'S ROOM
Red Sox: RHP Hector Velazquez (strained lower back) was reinstated from the 10-day disabled list and LHP Bobby Poyner was optioned to Triple-A Pawtucket.
Rays: OF Carlos Gomez (strained right hamstring) will play at extended spring training Friday and could return by Sunday.
DUSTIN'S DAY
2B Dustin Pedroia will be activated by the Red Sox on Friday after missing Boston's first 50 games while recovering from knee surgery. Pedroia's return will come exactly seven months after cartilage-restoration surgery on his left knee.
DISAPPEARING ACT
Span stayed in the game in the fourth after falling into the front-row seats in the left-field corner attempting to catch Moreland's foul ball. He was briefly out of view behind the wall before getting up and returning to the playing field. "Going into the stands means a lot to me," Snell said of the outfielder's effort. Span also went over the wall on a foul drive by Devers in the ninth. "I went 0 for 2," Span said with a laugh.
SHORT STAY
Rays sent SS prospect Willy Adames back to Triple-A Durham after filling in while INF Joey Wendle was on paternity leave. Adames homered off Boston ace Chris Sale in his big league debut Tuesday. "He looks the part," Cash said. "A lot to be excited about."
UP NEXT
Red Sox: LHP Eduardo Rodriguez (4-1) will go against Atlanta RHP Julio Teheran (4-1) Friday night in the first of three games at Fenway Park.
Rays: Reliever Sergio Romo (1-0) is scheduled to start Friday night against Baltimore in the first of three "bullpen days." The right-hander is also slated to start the series finale Sunday.
___
More AP baseball: https://apnews.com/tag/MLBbaseball