Retooled UCF looks for 3rd straight American Athletic title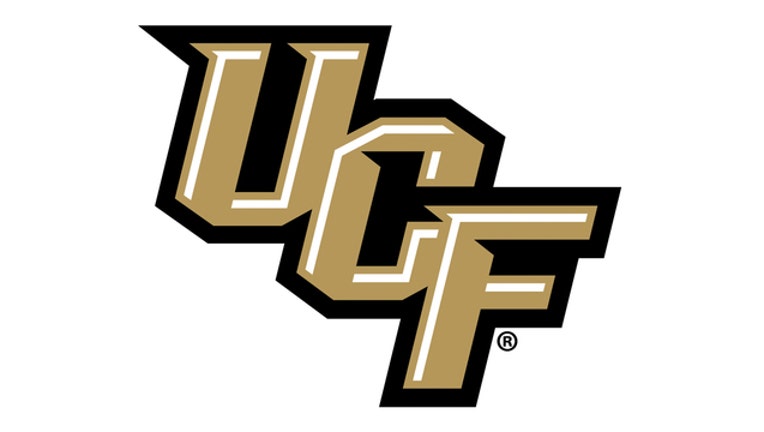 article
ORLANDO, Fla. (AP) - Every preseason it's the same ritual.
UCF coach George O'Leary sits down at his desk, takes out a piece of paper, looks down his team's schedule and writes down a prediction for the upcoming year.
"I was one off last year," O'Leary said of his team's 9-4 finish a year ago to claim their second straight American Athletic Conference title. He said the Connecticut game threw him off.
How'd he do the year before that, when the Knights won a school-record 12 games and the Fiesta Bowl?
"I was on the money," O'Leary said. "I'll do it again right around that weekend before school (begins). I'll put a number in the drawer and my secretary sees me. I seal it. I don't change it.
Entering his 12th season in Orlando, O'Leary has clearly come a long way from his 0-11 first season in 2004. With a 15-1 mark in their first two seasons in the AAC, the Knights enter 2015 again as one of the league favorites.
They will be down 14 starters from a year ago, which includes the loss of their entire secondary and top four receivers. But in a new era that provides even less margin for error for non-Power 5 conference teams, O'Leary said his charge remains the same.
"My job is to win football games, I make no bones about that," O'Leary said.
The Knights will be breaking in two new coordinators this season.
One is longtime assistant Brent Key, who assumes the offensive play calling duties following the retirement of Charlie Taaffe. Key has been at the past 11 years, and most recently been in charge of the offensive line.
Taking over the defense is Chuck Bresnahan, who comes over from rival South Florida. Bresnahan coached alongside O'Leary in the late 1980s at Georgia Tech.
But how far the Knights go this season will depend largely on how comfortable junior quarterback Justin Holman feels in his second year under center.
O'Leary likes what he's seen early on. He said "I can't call him Nolan Ryan anymore," a nod to how he used to describe Holman's immature, fire ball-style arm.
Holman said he's put in the work to improve this offseason, splitting his offseason into two parts. The first half focused on the mental preparation and the second getting comfortable on the field with several new faces that will be expected to contribute this season.
"I feel great around my teammates. I love being around these guys," Holman said. "I spend most of my time with them; I don't really do anything outside of that. When you step in the locker room everybody's coming to work with their hard hat."
___
Some things to watch this season:
DATES TO CIRCLE: Before the Knights settle into conference play they will have two big opportunities during the first month of the season to make some national noise. Both come on the road beginning at Stanford on Sept. 12 and then at South Carolina on Sept. 26. Their big conference matchup is also away from home, when they visit preseason conference favorite Cincinnati on Halloween.
NEW PASSING TARGETS: As much command as Holman seems to have in the locker room and in the huddle, he will still have to break in an entire group of receivers. The Knights top four pass catches from last season are gone, leaving sophomore Jordan Akins (12 catches, 135 yards in five starts in 2015) as their to top returner.
VETERAN O-LINE: One group that has the experience to be very solid is the offensive line. The only starter lost was tackle Torrian Wilson (graduation), and the Knights return five players that appeared in at least 10 games in 2014. Senior center Joey Grant (eight starts), sophomore right tackle Chavis Dickey (12 starts), junior left guard Chester Brown (three starts) and senior right guard Tarik Cook (nine starts) will all need to have big years.
NEWCOMERS ON DEFENSIVE LINE: O'Leary said that two newcomers could help add some depth for the Knights' defensive front this season. One is 6-foot-4, 270-pound junior end Monte Taylor, who O'Leary said has been impressive early during preseason practice. He said Taylor's confidence is high, but he may need time to adjust to the speed of the Division I game. O'Leary also heaped some praise on freshman DE Titus Davis (6-2, 230), who like Taylor was benching 400 pounds in workouts.