Rangers trade pitcher Yu Darvish to the Los Angeles Dodgers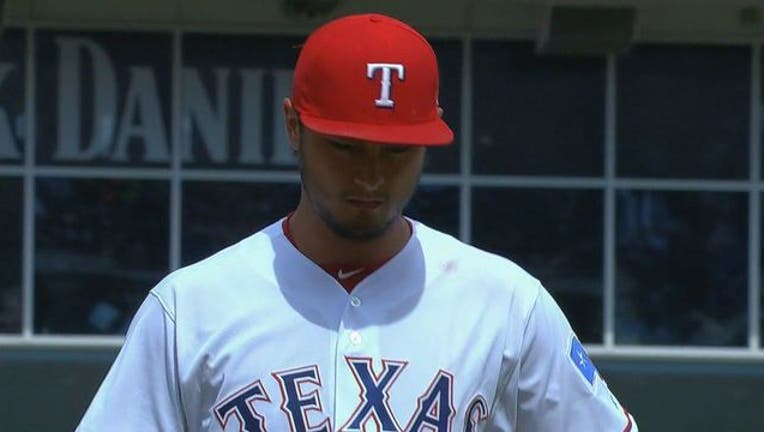 article
Rangers pitcher Yu Darvish was traded to the Los Angeles Dodgers on Monday, according to FOX Sports.
Reporter Ken Rosenthal said the Rangers ace was traded just before the trade deadline at 3 p.m. Monday.
Only minutes before the non-waiver trade deadline, Darvish tweeted a picture of himself standing at his locker in the Rangers clubhouse wearing a Texas cap.
The right-hander allowed a career-high 10 runs in his last start, a 22-10 loss Wednesday night at Globe Life Park. The Marlins homered twice in the first inning and scored 10 runs on nine hits in 3 2/3 innings against Darvish.
Darvish was acquired by the Rangers before the 2012 season for $60 million. He made the All-Star team four times during his time in Texas and was the AL strikeout leader in 2013.
Darvish was the third player the Rangers had dealt in the past 24 hours.
The Associated Press contributed to this report.