NBA Draft Lottery: Orlando Magic draw 6th and 11th picks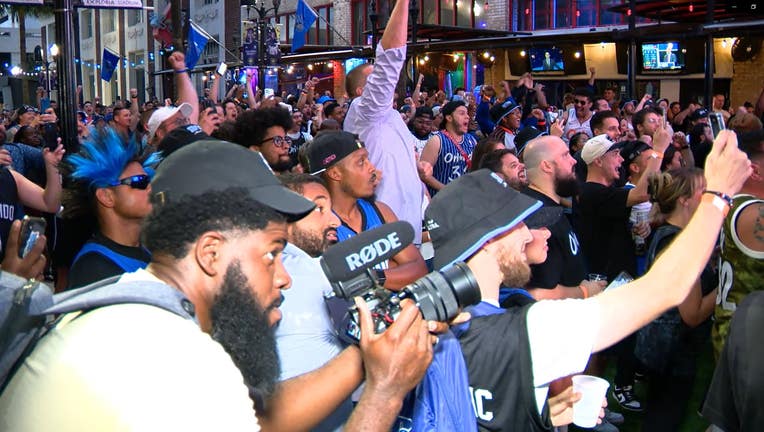 article
ORLANDO, Fla. - The Orlando Magic will have two first round draft picks this year. They didn't get the number one overall pick like last year, but after Tuesday's draft lottery, they will have the sixth and 11th picks.
Hundreds of fans gathered in downtown Orlando for a watch party.
"We'd have liked to have been a little bit higher, but down the end we won too many games," said Rick Fincham.
"I'm a little sad man," Bryen Hurd said after hearing the results. "I know the probability, we had six going our way, but I really knew if we passed 6, we were guaranteed top four."
Last year, the Magic won the lottery and ended up picking rookie of the year Paolo Banchero in the NBA Draft.
This year, the team had only a 9 percent chance of landing that top spot again.
With a strong end to the 2022, 2023 season and two more first round picks, fans are hopeful for a playoff run next year.
"There's some magic happening in the city of Orlando," Harrison Hall said. "It doesn't matter where we land, but next season, the boys are coming."
The San Antonio Spurs took the first pick in the lottery this year.
Most believe French phenom Victor Wembanyama will be first drafted.
For now, Magic fans are celebrating their possibilities. 
"Next time we're having a party on Wall Street, we're bringing a finals' trophy home," Skinny Harday said.
Fans will have to wait until June 22 for the NBA Draft to learn who will be chosen in those two first round picks.