Lightning halts Daytona race with Haley leading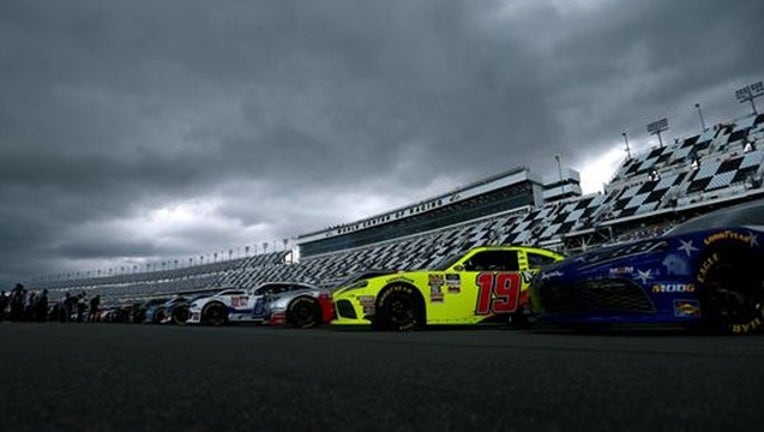 article
DAYTONA BEACH, Fla. (AP) - Lighting has halted the NASCAR race at Daytona International Speedway with Justin Haley in the lead.
The 20-year-old Haley is a part-time driver for newcomer Spire Motorsports. He finished second in Friday night's second-tier Xfinity Series race while driving for Kaulig Racing. This is his third Cup Series start.
Kurt Busch was leading the 400-mile race after a 17-car wreck. But Busch ducked onto pit road for fuel under caution. That left Haley out front, and when the red flag was brought out because of a nearby lightning strike, it left Busch in 18th.as cars were parked and covered on pit road.
The 400-mile race began at 1:04 p.m. EDT. Qualifying was canceled Friday because of lightning, and the race was postponed Saturday night because of steady showers.
Team Penske's Joey Logano started on the pole after the 40-car field was set based on owners points.
Earlier this week, NASCAR adjusted the length of the three stages at Daytona, meaning the race would need to go 100 laps before becoming official. The first and second stages are 50 laps each, and the race can't be official until the second stage is complete. The final stage is 60 laps.
The Associated Press contributed to this report.