Dolphins' home has a new name: Hard Rock Stadium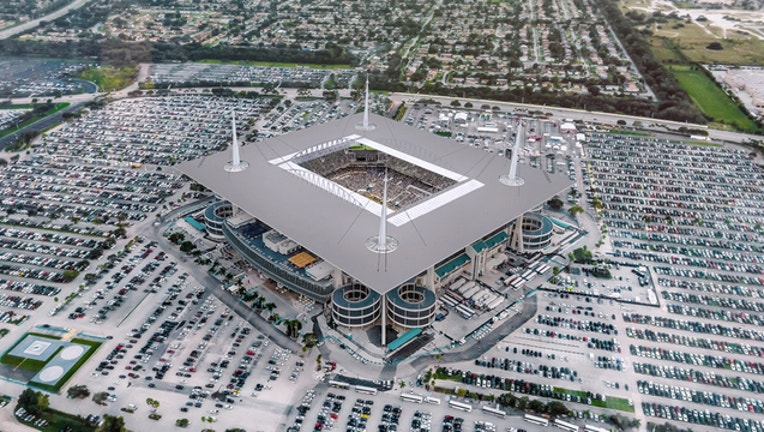 article
MIAMI (AP) - MIAMI (AP) — The Miami Dolphins' home has a new name: Hard Rock Stadium.
The naming-right agreement comes as the Dolphins near completion on a $500 million renovation that includes a canopy over the stands.
Now 29 years old, the stadium is home to the Dolphins, Miami Hurricanes and Orange Bowl game. It will be the site of the 2020 Super Bowl.
The stadium has also been known as Dolphin Stadium, Joe Robbie Stadium, Pro Player Park, Pro Player Stadium, Land Shark Stadium and Sun Life Stadium. A naming-rights deal with Sun Life recently expired.
The Dolphins will play the first game in Hard Rock Stadium on Sept. 1 when they face the Tennessee Titans in their preseason finale. The Hurricanes are scheduled to open their season in the stadium Sept. 3 against Florida A&M.
___
AP NFL website: www.pro32.ap.org and http://twitter.com/AP_NFL