Cubs homer twice in 10-2 win over Dodgers; tie NLCS 2-2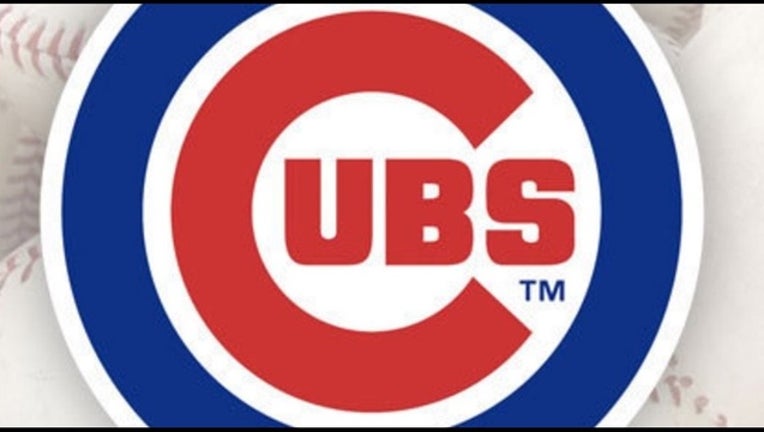 article
LOS ANGELES (AP) - After striking out in his first two at-bats, Anthony Rizzo needed something to bust his slump. He found it in teammate Matt Szczur's bat.
Using the borrowed lumber, Rizzo homered and ended a postseason skid with three RBIs. The rest of the Chicago Cubs' hitters broke out equally as big in routing the Los Angeles Dodgers 10-2 on Wednesday to even the NL Championship Series at 2-all.
"I know Szczur's bat has a lot of hits in it," Rizzo said. "I've done it a few times this year, just switching up the bat, switching up the mindset."
Addison Russell's two-run homer highlighted a four-run fourth that stopped Chicago's 21-inning scoreless streak and ensured the NLCS will return to Wrigley Field for Game 6 on Saturday.
"It's definitely a sigh of relief to have a big night," Russell said.
Kenta Maeda is set to pitch for the Dodgers in Game 5 on Thursday against Jon Lester. Manager Dave Roberts said he will not start Clayton Kershaw on short rest after the Los Angeles ace threw a bullpen session Wednesday.
"It's not an elimination game," Roberts said.
Following consecutive shutout losses, the Cubs rapped out 13 hits on an 80-degree night with the warm Santa Ana winds fluttering the flags in center field.
Rizzo used Szczur's bat on Tuesday night and got a broken-bat single. Szczur, left off the NLCS roster, didn't mind. He wrapped another one for Game 4, figuring Rizzo might want to use the bat that is the same weight and size but a different model than his.
"I just saw him walking up with my bat, and I started laughing," Szczur said. "And then he hits a homer with it."
Rizzo and Russell had three hits each. Chicago's 3-4-5 hitters — a combined 2 for 32 in the first three games — busted out. Every Cubs starter got at least one hit except Kris Bryant, who walked twice and was hit by a pitch.
"It's contagious, just like the lack of it is contagious," Cubs manager Joe Maddon said. "When you start hitting, it's contagious, defense, this whole game really follows itself."
Los Angeles was limited to six hits and made four errors in a game that dragged on for 3 hours, 58 minutes.
"It happens, but we haven't had a game like that in a long time," Roberts said . "You've got to brush off and get ready for tomorrow."
Mike Montgomery won in relief of John Lackey, removed after consecutive walks opening the fifth. Four days shy of his 38th birthday, Lackey allowed two runs, three hits and three walks.
"I thought we put ourselves in a position to get to Lackey, but he escaped," Roberts said.
At 20 years, 68 days the youngest postseason starting pitcher in major league history, loser Julio Urias gave up four runs and four hits in 3 2/3 innings. He was the third consecutive left-hander to start for Los Angeles.
"I wish I had taken advantage of this outing," he said through a translator.
Chicago rattled off three straight hits to open the fourth, sparked by Ben Zobrist's leadoff bunt single to third.
"With the way that our bats were swinging it at the beginning of the game, we just had to do anything we could. That was my thought process," Zobrist said. "I felt like if he threw a strike, I could get one down in a good spot and was able to do it."
He took second on Javier Baez's single to left, and Willson Contreras followed with a single to nearly the same spot in shallow left, scoring Zobrist.
Baez moved to third and Contreras took second on left fielder Andrew Toles' errant throw to the plate that skidded all the way to the backstop.
Jason Heyward hit a run-scoring groundout , and Russell followed with his first extra-base hit since Sept. 30 and his first homer since Sept. 19. He jubilantly pumped an arm as he rounded the bases on his two-run drive, which put the Cubs ahead 4-0.
Rizzo homered off Pedro Baez leading off the fifth, snapping his 0-for-11 skid in the series. Rizzo had entered 2 for 26 in the postseason.
Los Angeles closed to 5-2 in the fifth. With the bases loaded and one out, Justin Turner's likely double-play grounder caromed off Montgomery's glove and Russell, who scrambled on all fours at shortstop as the ball went into left-center field for a two-run single.
"If he just gets his glove out of the way, he gets out of the inning," Maddon said.
Chicago tacked on five runs in the sixth off relievers Ross Stripling and Luis Avilan. Dexter Fowler singled in the first run, Rizzo added two more on a bases-loaded single and Javier Baez hit a sacrifice fly , with a second run scoring on an error by center fielder Joc Pederson.
By then, attention started turning to Thursday.
"It's about confidence," Maddon said, "and I want to believe they're going to show up tomorrow with a lot more confidence than they showed up with today."
YOU'RE OUT ON REPLAY
Dodgers 1B Adrian Gonzalez was tagged out at home to end the second. A sliding Gonzalez stretched his left hand toward the tip of the plate as catcher Contreras applied the tag with his left hand near Gonzalez's upper left arm.
"We've got plenty of still frames that prove I was safe," Gonzalez said. "Usually they say the play stands, but they said there wasn't enough evidence, which means they know I was safe."
The Dodgers challenged Angel Hernandez's decision, and the video review let the call stand. That drew online scorn from Washington star Bryce Harper.
"He was safe! Replay system still broke..Same thing all year long! (hashtag)DontMessItUp," Harper tweeted.
SCULLY RETURNS
Hall of Fame broadcaster Vin Scully will attend Thursday's game, his first time back at Dodger Stadium since calling his last home game on Sept. 25. The 88-year-old ended his 67-year career this month with the regular-season finale at San Francisco.
FACES IN THE CROWD
Ashton Kutcher and wife Mila Kunis announced the Dodgers' starting lineup . Also on hand were Rob Lowe, Charlie Sheen, George Lopez, Larry King and Mary Hart.
UP NEXT
Lester allowed one run in six innings of Game 1 in the series, getting a no-decision in Chicago's 8-4 victory. ... Maeda has a 9.00 ERA in two postseason appearances. He allowed three runs and four hits in four innings of the NLCS opener and didn't factor in the decision.