Case for Keenum: Vikings backup leads 34-17 victory vs. Bucs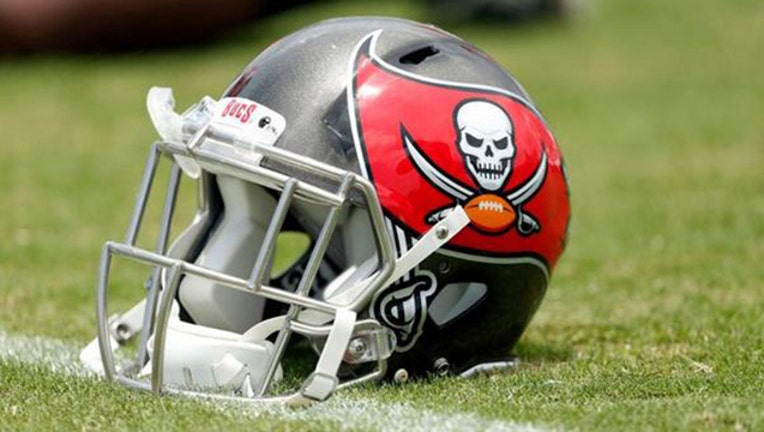 article
MINNEAPOLIS (AP) - Case Keenum has carved out a place in the NFL as a capable backup quarterback, an undrafted former practice squad player who's on his third team in six years.
He was much more than a fill-in for the Minnesota Vikings on Sunday, bewildering the Tampa Bay Buccaneers once again.
Keenum passed for three touchdowns and a career-high 369 yards without a turnover in a sterling performance in place of Sam Bradford, steering the Vikings to a 34-17 victory over the Buccaneers .
"He looked like the best player in the NFL again today," Bucs coach Dirk Koetter said, with a touch of exasperation. "He hit those deep balls and gave his receivers a chance, and they made the plays. They mixed it up well, so hats off to them."
Keenum has beaten the Buccaneers in three straight seasons, the previous two with the Rams. His totals: 53 completions in 76 attempts (69.7 percent) for 793 yards, seven touchdowns and just one interception with three sacks.
While Bradford sat out for a second consecutive game because of an ailing left knee, Keenum was far more comfortable at home behind a big early lead than the previous week at Pittsburgh in a 26-9 defeat. Bradford wasn't ruled out until the morning of that game against the Steelers, but this time the decision came on Friday.
With a 45-yard completion to Adam Thielen on the first drive that ended with Dalvin Cook's first career touchdown run, Keenum quickly settled in. He was barely touched by the Buccaneers pass rush. Stefon Diggs had 173 yards receiving , with two of his eight catches for scores.
"It's fun when that guy's on the field," Keenum said. "He's a special dude."
Keenum finished 25 for 33 for a 142.1 passer rating, also a career best.
"We kind of prepped the game plan more toward Case," coach Mike Zimmer said, repeatedly praising offensive coordinator Pat Shurmur and his assistants. "I thought they did a great job."
Zimmer was so pleased he strayed from routine by presenting the game ball on the spot in the locker room to Keenum , who was then swarmed by his teammates in celebration.
"Case made some great decisions in crucial situations and made some high-level plays," Diggs said. "I'm just proud of him."
Here are some other key developments from the game:
WINSTON'S WINCES
Jameis Winston completed 28 of 40 passes for 328 yards, but three of them were intercepted, including two in the end zone . The Vikings did not force a turnover in either of their first two games, but they turned the first two into 10 points and ran out the clock after the last one.
"Bad decisions," Winston said, adding: "I've got to protect the football at all costs."
MAD MIKE
After cutting the lead to 31-17, the Buccaneers forced the Vikings into their only three-and-out of the game. But Andrew Sendejo picked off an errant pass by Winston that was intended for DeSean Jackson and returned it 36 yards to the Buccaneers 35, setting up a field goal that gave the Vikings a three-score lead.
Wide receiver Mike Evans was so upset about the turnover once he reached the sideline that he stomped around by the bench before kicking a water bottle and shoving over a towel cart .
"I have to fight my emotions better than that," Evans said. "I have to understand it's just one game."
HOME SECURITY
The Vikings are 7-3 in regular-season games at U.S. Bank Stadium since it opened last year and 6-1 in September home games under Zimmer.
"You have to come in with the attitude that no one can come into your house and put their feet on your furniture," said defensive end Everson Griffen, who had one of two sacks of Winston. "You have to go out there and hit someone in the mouth."
PROTESTING PLAYERS
Evans and Jackson each took a knee near the Bucs bench during the national anthem, joining an estimated 130 players who declined to stand for the "Star Spangled Banner" before the nine NFL games with early afternoon kickoffs. They both put a hand over their heart, their intent to show support for the military while protesting social injustice by kneeling.
Players and owners around the league were especially riled up this weekend by President Donald Trump's obscene criticism at a rally of the players who have kneeled during the song.
"Hopefully we can find a way to get things resolved and not be talked down upon from someone supposed to be our leader, supposed to be worrying about running our country, not tweeting and texting and speaking on NFL guys and what their rights are," Jackson said. "It's crazy to me. It's a joke. He's a clown."
___
For more NFL coverage: http://www.pro32.ap.org and http://www.twitter.com/AP_NFL