'You will be caught': Tampa police seeking thieves who targeted Publix shoppers
TAMPA, Fla. - Tampa police say they're searching for three suspects, a male and two females, who are connected to three separate theft cases at local grocery stores.
Police say the first incident happened at the Publix located at 4900 West Kennedy Boulevard.
Police report an elderly victim placed her purse in her shopping cart and after briefly stepping away to grab an item off the shelf, a man took her wallet out of her purse. They say he had a female accomplice with him who blended in with other customers using a shopping cart.
READ: Sebring bank shooter apologizes in handwritten note for 2019 murders, court records show
"Please be aware of your surroundings, keep your money and your wallets and your valuables close by and always just be aware of what's going on, truthfully, because you just never know if one shopper is actually a shopper or if they're a criminal," Merissa Lynn, a Tampa Police Department spokesperson, said.
TPD says the same thing happened at the Publix on 1313 South Dale Mabry Highway. Police say stolen cards were later used at nearby stores by another woman connected to the incidents.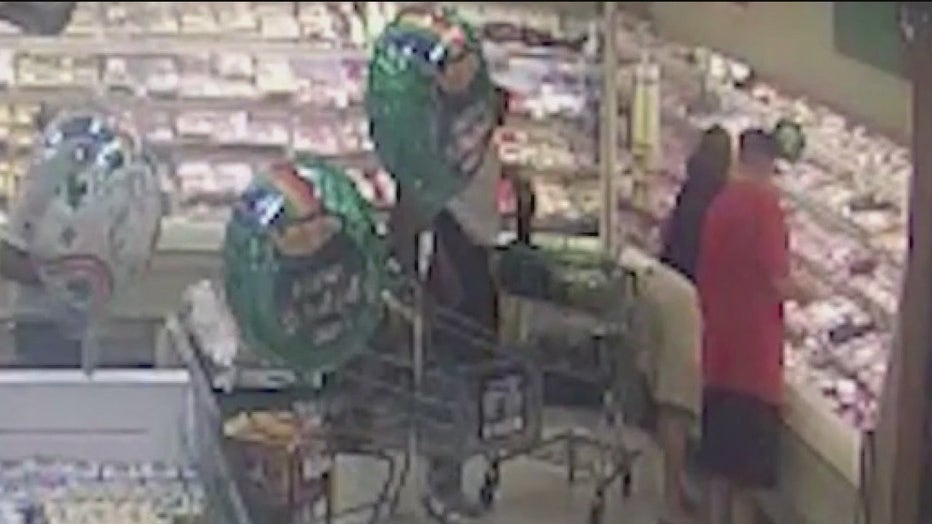 Shoppers say they will now be more vigilant after learning about what happened.
"There's good people and there's bad people everywhere. So I think it's just one more thing that now I'm going to be thinking about that I didn't think about before. So hopefully that's what other folks will do, too," Kelly Hageman, a shopper, said.
MORE: Human trafficking victim uses past experiences to raise awareness
At least one of the incidents was captured on surveillance camera. Police are hoping it will help them catch the suspects involved.
"You will be caught. We have video. We have photos. We have proof these days. There's surveillance video. There's camera videos on our phones. Everybody is going to have something that can lead us to an arrest," Lynn said.
Anyone with information related to these incidents is asked to contact Tampa PD by calling (813) 231-6130 or share a tip via Tip411, which is accessible through the TampaPD app.