WWE star known as Bray Wyatt dead at 36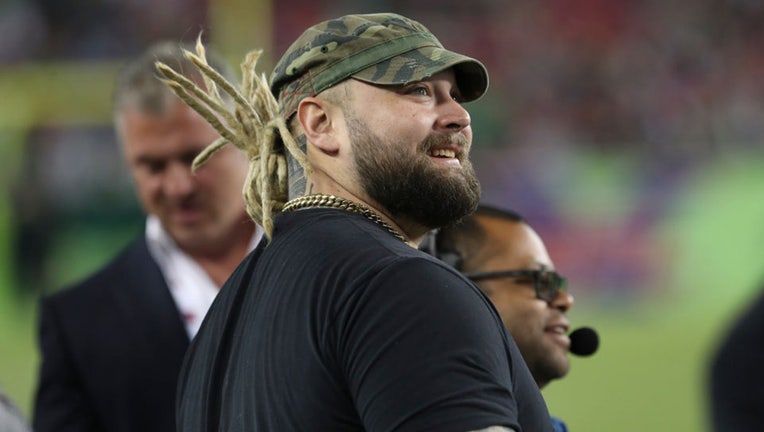 article
WWE superstar Bray Wyatt, whose real name is Windham Rotunda, has died, WWE Chief Content Officer Paul "Triple H" Levesque announced Thursday on social media. Wyatt was 36.
"Just received a call from WWE Hall of Famer Mike Rotunda who informed us of the tragic news that our WWE family member for life Windham Rotunda - also known as Bray Wyatt - unexpectedly passed earlier today," Levesque wrote on X, formerly known as Twitter. "Our thoughts are with his family and we ask that everyone respect their privacy at this time."
The news of Wyatt's death was a devastating revelation as a report surfaced earlier this month that the former champion was nearing a return to the ring after battling a "life-threatening illness."
What Wyatt was dealing with was not made known. Pro wrestlers and fans sent their condolences across social media.
Back in October, Wyatt had made a return to the WWE in one of the most mysterious build-ups the company had done in a while. A white rabbit, mystery QR codes and other messages appeared on WWE programming leading up to Wyatt's eventual return at Extreme Rules. The hints pointed toward his return about 15 months since he was released in July 2021.
Wyatt's "Fiend" character was among the favorite programs that WWE ran in recent years. WWE was able to make the character thrive through the height of the coronavirus pandemic, and he was put into epic feuds with John Cena and Randy Orton.
Wyatt's cult-leader character was also well-received when it began in 2013. However, Wyatt was released on July 31, 2021, marking the end of a 12-year run at WWE.
After his return on the premium live event, Wyatt cut a heartfelt promo thanking fans for welcoming him back and helping him through the tough times after his release.
"I am incredibly grateful. I'm really, really nervous to be here. I never thought this would happen," Wyatt said. "This right here, this is just me OK? This is a version of me I never got to introduce to you guys before. This is just me being me — genuine me — for the first time."
Wyatt explained at the time that over the last year, he had lost a lot of friends and things in his life.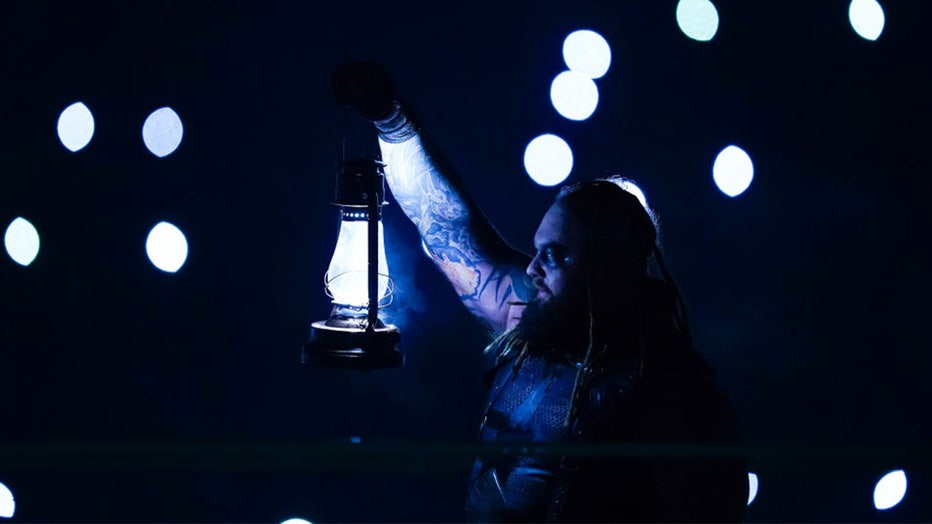 FILE - Bray Wyatt enters the arena to fight in the pitch black event during the WWE Royal Rumble event at the Alamodome on Jan. 28, 2023 in San Antonio, Texas.  (Alex Bierens de Haan/Getty Images)
PRO WRESTLING ICON, WWE HALL OF FAMER TERRY FUNK DIES AT AGE 79
"I lost my career. I lost my self-confidence. I lost two people who were very, very close to me. I lost my way," he said. "And I got to a point where I thought that everything that I've ever done here or otherwise, it was all meaningless. Nothing I've ever did has ever mattered to anyone. And I was wrong.
"Once I was done feeling sorry for myself, I decided to go out in the world again and see… people everywhere that would say, 'Thank you, Bray, man. When you coming back home?' And then every once in a while there would be someone I would meet that would be truly remarkable, and you know who you are. But these people, they would come to me. They would come to me, and they would say, 'Bray, I just wanted to thank you, man, because I was in a time of need, and I lost people that were close to me, and I lost my self-confidence, and I felt weak, and I felt vulnerable, and in this weakened state I found your words, Bray. I found your words, and I just wanted to thank you, man. You saved my life, Bray.'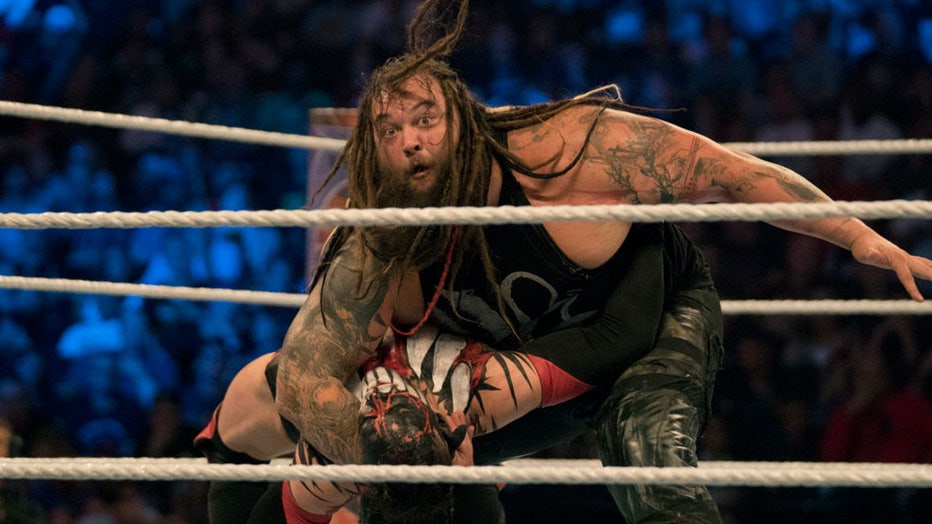 FILE - WWE SummerSlam: Bray Wyatt (top) in action vs Finn Balor during match at Barclays Center in Brooklyn, New York, August 20, 2017. (Chad Matthew Carlson /Sports Illustrated via Getty Images)
"The truth is, I don't think about stuff like that. And the thing about that is, is that I can sit here right now today, and I can look all of you in the eyes, and I can say you were there when I was weak, when I was vulnerable, when I was down, and I just wanted to say, 'Thank you, you all saved my life.'"
Wyatt feuded with LA Knight, which culminated in a Pitch Black match at Royal Rumble. He was set to start a program with Bobby Lashley before he reportedly fell ill.
He was angling for a September return before his unexpected death, according to Fightful Select.
Wyatt had two daughters with his ex-wife and a son with his fiancée. His father, Mike Rotunda, was known in the WWE as Irwin R. Schyster (IRS).