Florida mom spoke to kids on phone minutes before deadly crash: 'I'll see you in a bit'
POINCIANA, Fla. - A candlelight memorial is set up at a deadly intersection where three children and their grandmother were killed. Investigators said a teenager was speeding and hit the family's car – and now the mother of the victims is speaking out.
"I'm dying inside. I don't get to see my children anymore, I don't get to see my mother anymore," said Sabrina Hernandez as she stands at the intersection of San Miguel Street and Laurel Avenue where her family was killed.
Her children were 1, 9, 11 years old. 
"I'm the mother of Mylie Cruz, Marvin Cruz and Anayari Hernandez and Trinidad Hernandez was my mom," Hernandez said, adding that her 52-year-old father is in serious condition. 
Troopers said a teenager, who was speeding, blew the stop sign and collided with the car Sabrina's family was in. 
"This is the outcome. I lost my entire family. Right here in this spot," Hernandez said. "I will never wake up and see my children again."
She opened up about the last time she talked to them.
"My son called me and said, 'Mommy we're 15 minutes away.' I said, 'OK, I'll see you in a bit. I love you.' And he said, 'I love you, too,'" Hernandez said. 
She had a feeling something was wrong when they didn't arrive home.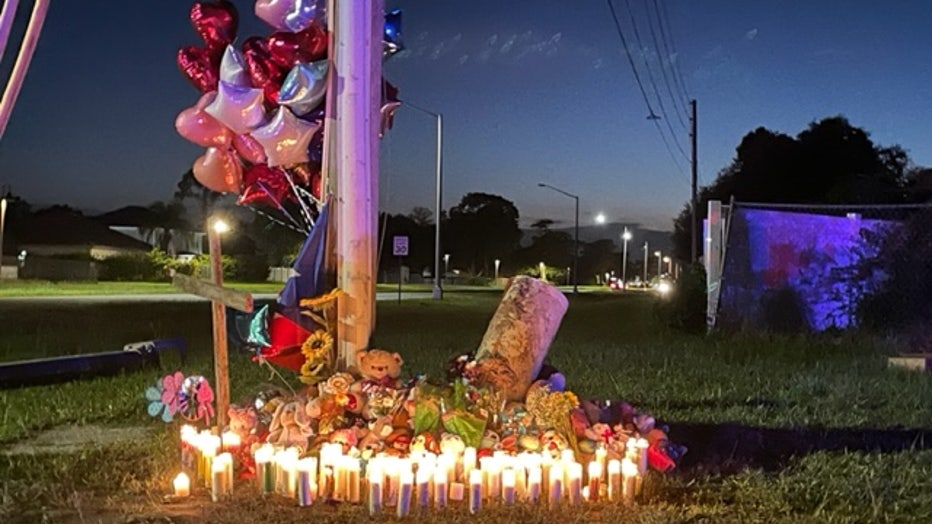 "I started calling my son, my mom and my dad and nobody was answering. And I started getting this gut feeling like something was wrong," she said. 
She went to the hospital and found out what happened. 
FOX 35 News asked Hernandez, "What do you have to say to the teenager who did this?" She replied, "I forgive you. That's because I'm a Christian and I believe in Jesus."
Sabrina wondered why there's no stop signs or traffic lights at this intersection.
"Are we not worth it in Poinciana? Do we count at all?" she said. 
Hernandez also said God is giving her strength as she thinks about the loss of her children. 
"They were supposed to bury me, and now I have to bury all of them at once. Through the Holy Spirit, that's the only way I'm standing here right now," she said. 
Troopers said the 15-year-old driver suffered serious injuries. Another 15-year-old boy in his car walked away with minor injuries. 
The crash remains under investigation.