Woman drowns in Ormond Beach on first day of Spring Break
ORMOND BEACH, Fla. - Monday marked a tragic start to Spring Break as investigators in Volusia County worked to identify a woman who drowned and floated to shore in Ormond Beach Monday.
One witness told FOX 35 News a person by the pool of a nearby hotel first spotted the woman in the ocean. They apparently made a run for it to try to save the woman.
"We're outside Plantation Resort. We're on the beach and there's a body floating in the ocean," said a man on a call to 911. 
The call came in around 1:30 p.m. in Ormond Beach when bystanders first spotted a woman floating face down in the water. Volusia County Beach Safety says strangers on the beach ran in, pulled her out and began administering CPR. 
"It was a pretty big group and then once more cars came, because I think there were five or six lifeguard trucks that ended up coming, more people came from other sides of the beach," said witness Gabriella Cruzen. 
Cruzen watched from afar as she says about 50 people surrounded the woman. Beach Safety also tried CPR, but the woman was later pronounced dead at the hospital.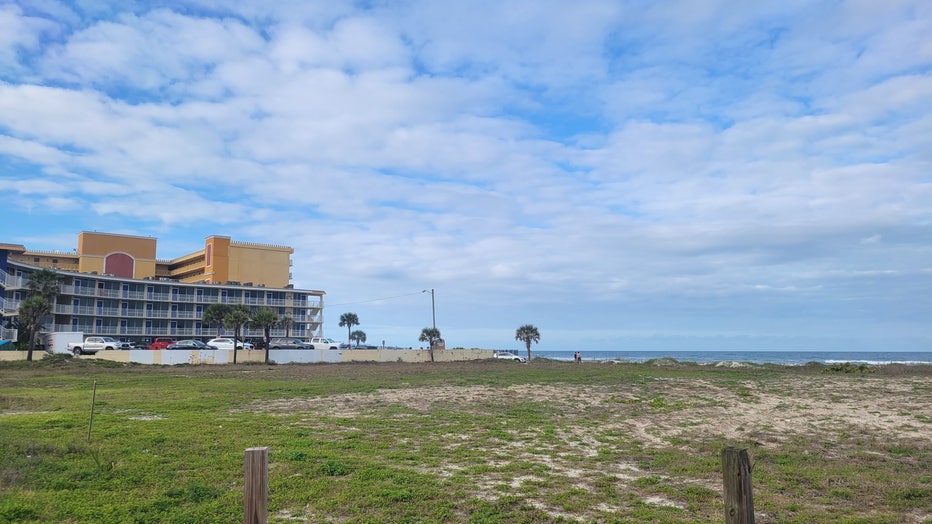 "We tried to keep our distance, be respectful because we weren't sure if her family was around."
Beach officials still haven't identified the woman. They said no one was with her at the beach, and no one saw her struggle in the water. 
"It's kind of shocking I mean the water's kind of rough. I certainly wouldn't get in it, but I mean it doesn't look like anything that's too hard to handle," said Christina Darrah, who's on vacation from Delaware.
Beach Safety said the recent weather has made rip currents hazardous. They were flying the red flag Monday and likely will be all week. On this first day of Spring Break, beach officials made six other beach rescues. 
"It's spring break right now. We have all the spring breakers out here. We have had a few rescues today already, and we expect that throughout the rest of the week as well. Usually the rain won't keep spring breakers away," said Volusia County Beach Safety Deputy Chief Tammy Malphurs.
The drowning happened in an area without a lifeguard. The nearest lifeguard stand is about a mile away. Beach officials say if you're going to swim, swim near a lifeguard. The Volusia County beaches app has locations of all the lifeguard stands. 
Watch FOX 35 News for the latest updates.