Woman arrested after assaulting 81-year-old mother and threatening to kill her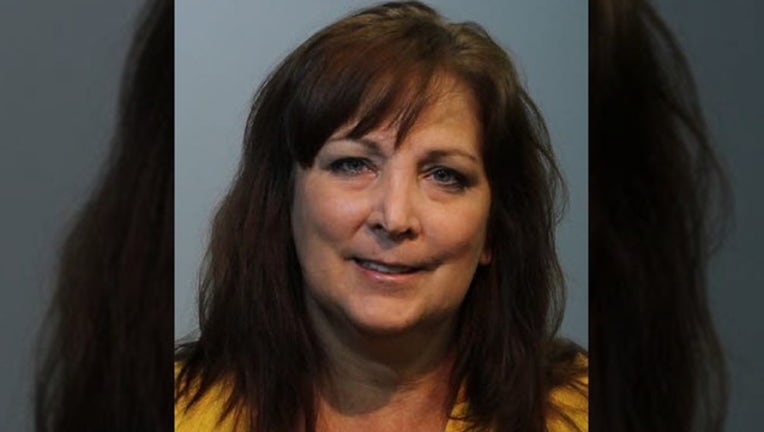 article
SEMINOLE COUNTY, Fla. (FOX 35 WOFL) - A Seminole County woman was arrested after assaulting her elderly mother and threatening to kill her.
The Seminole County Sheriff's Office says that on Saturday, deputies responded to a disturbance at a residence on N. Lake Burkett Lane.
Upon arrival, the 81-year-old victim, Eleanore Barton, made contact with the deputies. She advised that her daughter, 54-year-old Sheila Kingsley, was talking about her brother lying years ago and becoming full of rage. The victim continued to speak, telling deputies that she told Sheila to clam down or she would have her committed. The victim was then leaving when Sheila ran behind her with a hammer, threatening Eleanore. 
The victim continued to recall the event to deputies, saying that Sheila pinned her against the AC unit and hit her in the face, leaving a bruise under her right eye. The victim advised that she was able to break away, knocking the hammer out of Sheila's hand. 
It was at this point that Sheila is said to have grabbed the victim by the neck, strangling her. The victim was able to break free, but Sheila then grabbed her wrists. Sheila was reportedly screaming at the victim. 
The victim told deputies that Sheila then took her wallet and began to throw credit and debit cards at her. She even took the victim's reading glasses. Sheila was reportedly laughing now and would not let the victim inside the home to retrieve her items, including her purse with her car keys. Sheila also reportedly told the victim that if she entered the home, she would kill her.
The Seminole County Sheriff's Office says that Sheila was arrested two days later based on probable cause. She was arrested for domestic violence on persons 65 years of age or older and aggravated assault on persons 65 years of age or older.