Winter Haven couple indicted on murder charges after caging, drowning 6-year-old: Deputies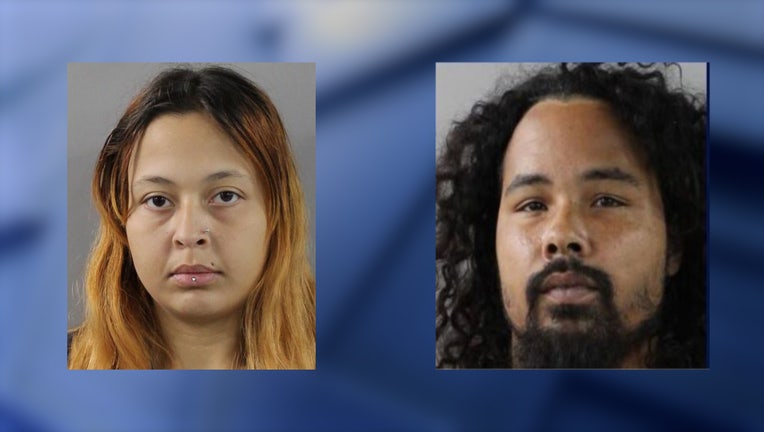 article
WINTER HAVEN, Fla. - A Winter Haven couple has been indicted following a months-long death investigation into the drowning of a 6-year-old child in their care, Deputies said. 
Married couple Tre Seymore, 27, and Alize Seymore, 25, are accused of repeatedly abusing a 6-year-old boy and coercing two other children in their home to engage in the abuse which led to the child being drowned in a bathtub in April, deputies said. 
The Seymores originally told deputies on April 22 that the 6-year-old was "sent to the bath as punishment for soiling himself." The couple said the child was left in the bath for about 20 minutes before Tre went to open the bathroom door, which was locked. 
The couple told deputies after Tre broke into the bathroom he saw the 6-year-old face down in the water and called 911. The child didn't regain consciousness and later died on April 24.
While searching the home, detectives observed the bathroom did not have electricity nor did the bedrooms the children slept in. There were also no windows in the bathroom. 
READ: Fourth teen arrested in Orlando drive-by shooting that killed 6-year-old, 19-year-old: police
Tre told detectives he turned off the breaker, so there wouldn't be electricity for the kids. The kids' bedroom doors also had locks on the outside of the door. 
Detectives said they found clothing soiled with urine and feces along with a closet that had feces on the wall. A dog cage was in the garage that was used to "punish" the 6-year-old who would be locked inside. 
An autopsy revealed scars from prior physical abuse, detectives said. 
Two of the children in the home, 7-years-old and 10-years-old, told detectives they were rewarded with candy and food if they participated in "beating up" the 6-year-old. 
The kids told detectives Tre would take the 6-year-old "swimming" in the bathroom as punishment where he held the child's head underwater. 
Detectives also found text messages between the couple who described abusing the child along with photos and videos of the abuse. 
The couple was indicted on the following charges: 
First-degree murder
Aggravated child abuse by aggravated battery
Aggravated manslaughter of a child
Tampering in felony life capital proceeding
Child abuse
Causing a minor to become delinquent/dependent/needy