Wayback Burgers 'Free Shake Day' on June 21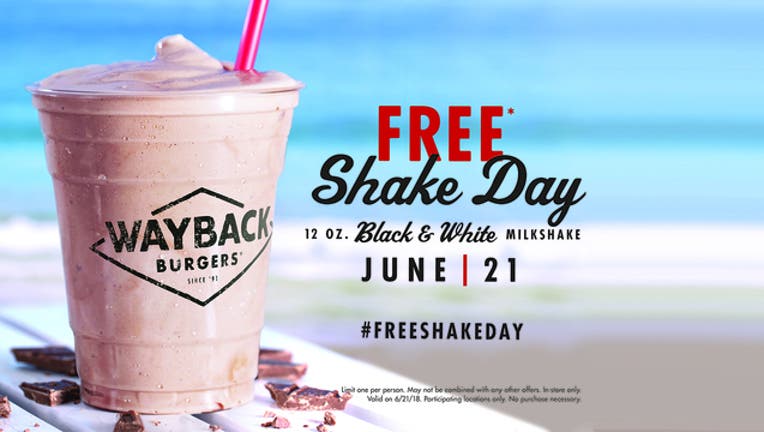 article
Wayback Burgers, "America's Favorite Hometown Burger Joint,"  is celebrating the first day of summer with a cool treat for guests. 
For the tenth straight year, Wayback Burgers is offering one guest a free milkshake on Thursday, June 21.  For Free Shake Day, all participating restaurants will give away one free, 12-ounce Black & White Milkshake per guest, all day on June 21, while supplies last.
The classic Black & White Milkshake is made with premium Blue Bunny vanilla ice cream, milk and a blend of vanilla and Hershey's chocolate syrup.
Wayback Burgers has six locations throughout Central Florida in Kissimmee, Lithia, Mount Dora, Plant City, Poinciana, and Titusville:
Kissimmee at 2855 N. Old Lake Wilson Rd.
Lithia at 5672 Fishawk Crossing Blvd.
Mount Dora at 10730 US Hwy 441
Plant City at 200 W. Alexander St.
Poinciana at 1044 Cypress Parkway
Titusville at 2530 S. Washington Ave.
Guests are encouraged to share their free shakes using the hashtag #FreeShakeDay on Twitter or Instagram, and leave a comment on Wayback Burgers' Facebook page.   Visit the Wayback Burgers website for more information.