Waterspout damages truck near Tampa-area bridge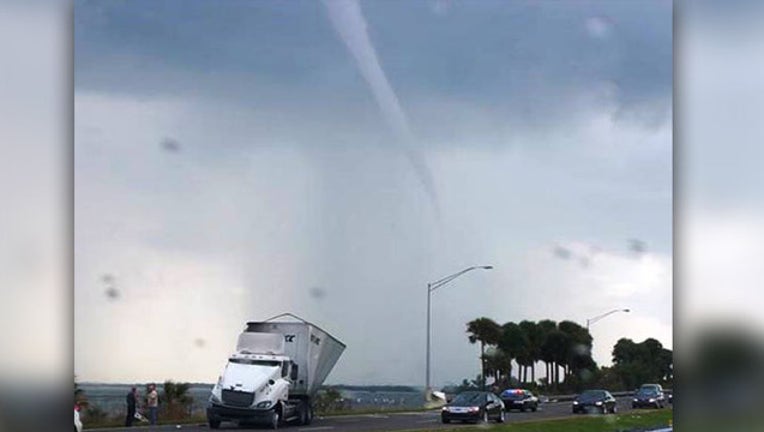 TERRA CEIA (FOX13) - A waterspout heavily damaged a semi truck as it was approaching the Sunshine Skyway Bridge Sunday morning, the Florida Highway Patrol said.
The waterspout made its way onto land from the bay shortly before 9:45 a.m. Several drivers who witnessed the waterspout snapped photos and sent them in to FOX13.
The semi truck belongs to a postal carrier company and was hauling mail, troopers said. Several pieces of mail ended up on the roadway and in the water nearby.

Fortunately, no one was injured. The waterspout came and went with a small patch of storms that was moving through the region.
Video of the waterspout caught by Lee Dove shows waterspout tearing the semi to pieces. WATCH: