US, Iraqi airstrikes kill at least 250 ISIS fighters in Iraq convoys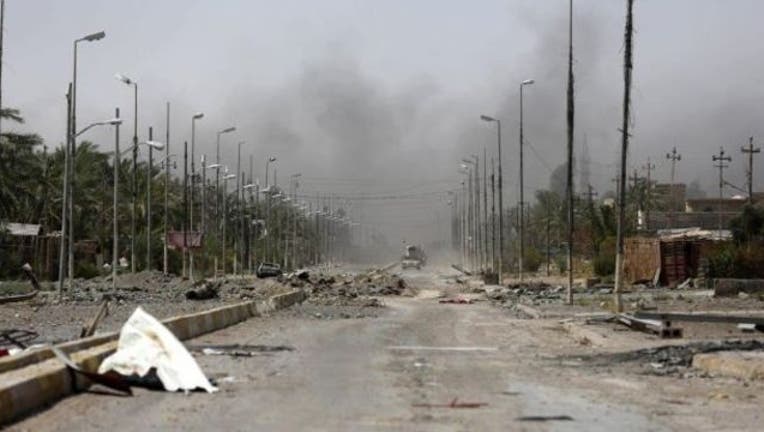 article
FOX NEWS - Iraqi aircraft joined the U.S.-led coalition in airstrikes targeting Islamic State convoys, a U.S. military spokesman in Baghdad told Fox News Thursday, after a U.S. official said at least 250 militants were killed.
The strikes unfolded Tuesday night into Wednesday, Col. Christopher Garver said.
The first convoy was spotted southwest of Fallujah in an area with known ISIS influence, according to Garver. Iraqi Security Forces fought the militants on the ground, he said, before coalition strikes destroyed some 55 vehicles.
The official said a second convoy formed east of Ramadi later Wednesday before coalition and Iraqi jets launched more strikes. He said that air assault destroyed nearly 120 ISIS vehicles, but in both attacks, Iraqi Security Forces destroyed more.
Reuters was first to report the air assault.
Following territorial losses, ISIS often turns to increased militant attacks in and around Baghdad. On Thursday, police said separate attacks targeting commercial areas in the Iraqi capital killed at least 12 civilians. The deadliest was in the southwestern neighborhood of Shurta al-Rabia where a suicide bomber blew himself up in an outdoor market, killing seven people and wounding at least 15.
In Baghdad's western Ghazaliya neighborhood, an explosion killed three civilians and wounded 11 in a commercial area. In a bombing in a commercial area in southeastern district of Zafaraniya, two civilians were killed and eight were wounded, police added.
Medical officials confirmed the casualty figures. All officials spoke on condition of anonymity as they were not authorized to release information.
No group has claimed responsibility for the attack, but it bore the hallmarks of ISIS.
Also Thursday the U.N. children's fund warned that the ISIS surge in Iraq and the military operation to route the extremist group from captured territory have had a "catastrophic impact," with some 4.7 million Iraqi children in need of humanitarian assistance.
UNICEF warned that 3.6 million Iraqi children are at "serious risk" of death, injury, sexual violence, abduction and recruitment into armed groups, and called on warring parties in Iraq to protect their rights. It said that the number of children in Iraq at serious risk of death or wartime exploitation had increased by 1.3 million in the past 18 months.