UPDATE: Missing 12-year-old St. Cloud boy has been found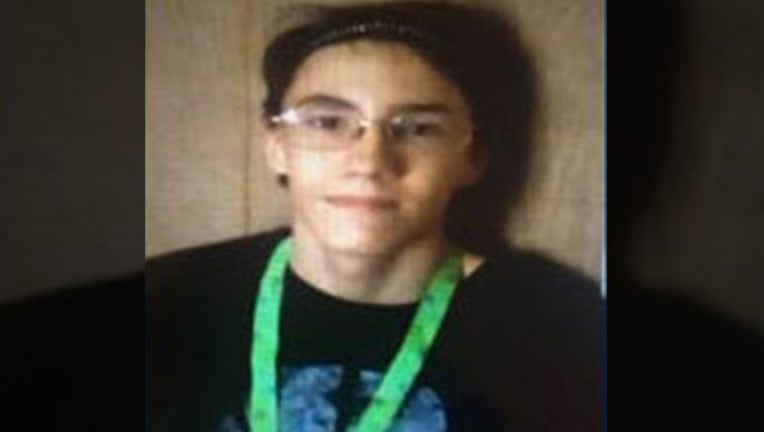 ST. CLOUD, Fla. (FOX 35 ORLANDO) - UPDATE: A St. Cloud boy who went missing Thursday morning has been found safe. No other details have been released.
EARLIER STORY: 
A statewide alert has been issued for 12-year-old Alexander Napolillo of St. Cloud, Florida.
The Florida Department of Law Enforcement says he was last seen early Thursday morning in the area of the 520 block of Carolina Avenue in St. Cloud.
Alexander is described as a white male, 5'10 feet tall, weighs 115 pounds, and has brown hair and blue eyes. He was last seen wearing a yellow "Deadpool" hate with a multi-colored jacket with a peace sign on the back. He was also wearing a long-sleeved camouflaged shirt, blue jeans and camouflaged boots. 
Authorities believe he may be traveling in a 2005, white Buick van with the Florida tag, JWPM57. 
Anyone with information is asked to call St. Cloud Police Department at 407-891-6700 or 911.