U.S. Women's National Team to face off against Brazil at Citrus Bowl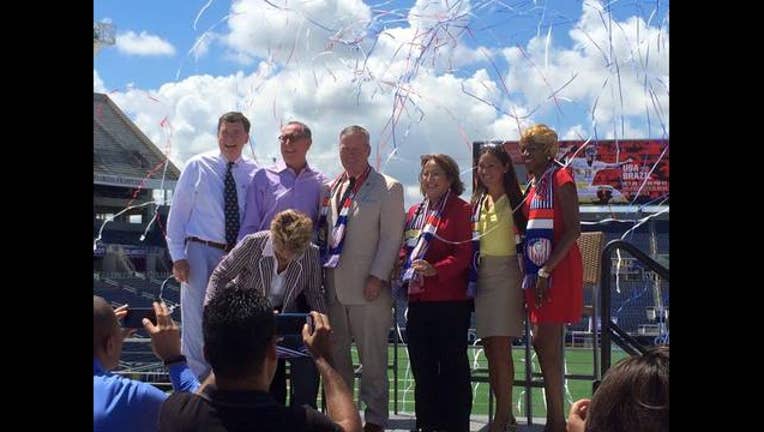 Women's Team USA Soccer World Cup fever is coming to Orlando.
The City of Orlando, along with Orlando City Soccer Club, made the announcement Monday that the U.S. Women's National Soccer Team will play Brazil on October 25 at the Citrus Bowl.
The game is part of a World Cup victory tour. It's also a rematch of a game in 2013, where the U.S. Women's team beat Brazil 4-1 in Orlando.