Tyre Sampson Act, Disney monorail inspection among bills signed into law by Gov. DeSantis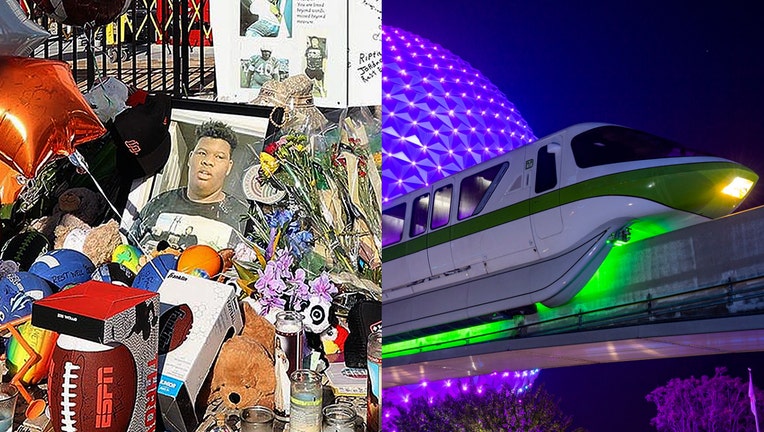 article
TALLAHASSEE, Fla. - Gov. Ron DeSantis on Thursday signed 37 bills, including a measure that will improve the safety of amusement rides, regulate inspection of Walt Disney World's monorail system, and prevent the release of past and future travel records of DeSantis and other state leaders.
DeSantis also signed bills that will require school districts to share local property-tax revenues with charter schools and bar COVID-19 mandates. DeSantis held a bill-signing event in Destin on the same day that a federal public-health emergency for COVID-19 was set to end. But DeSantis pointed to a need to address the potential of future government mandates.
"The danger is now, one of the reasons that we are doing this bill is, yes in Florida we are glad that we stood firm," DeSantis said. "But a lot of the elites and the bureaucrats think that this response is how you should do it again in the future if something like that happens."
Walt Disney World monorail inspections
The bill about Disney monorail inspections came amid a feud between DeSantis and Disney that started last year when the company opposed a law restricting instruction about sexual orientation and gender identity in schools.
Disney and other large theme parks currently conduct their own safety inspections because of a carve-out from oversight by the Department of Agriculture and Consumer Services. 
The bill would require state oversight of "any governmentally or privately owned fixed-guideway transportation systems operating in this state which are located within an independent special district created by a local act which has boundaries within two contiguous counties." Disney is the only property affected by the bill.
Under the bill, the Florida Department of Transportation, starting July 1, will be required to complete compliance reports for the monorail every three years and conduct annual onsite evaluations.
The state and Disney are tangled in two new lawsuits rooted in a decision by DeSantis and lawmakers to revamp the former Reedy Creek Improvement District, which was created in the 1960s and largely gave Disney self-governance power.
Disney's lawsuit contends the retaliation threatens the company's "business operations, jeopardizes its economic future in the region, and violates its constitutional rights."
'Tyre Sampson Act' amusement ride bill now Florida law
The "Tyre Sampson Act" is now officially Florida law, more than a year after the St. Louis teenager for which the bill was named tragically fell to his death while on the Orlando FreeFall ride at ICON Park.
It is designed to bolster the safety of amusement rides, including leading to extra training of ride operators and updated reporting on maintenance and ride modifications. 
The bill, which was proposed by Sen. Geraldine Thompson last year, adds safety standards and measures for amusement rides, particularly new rides, in Florida.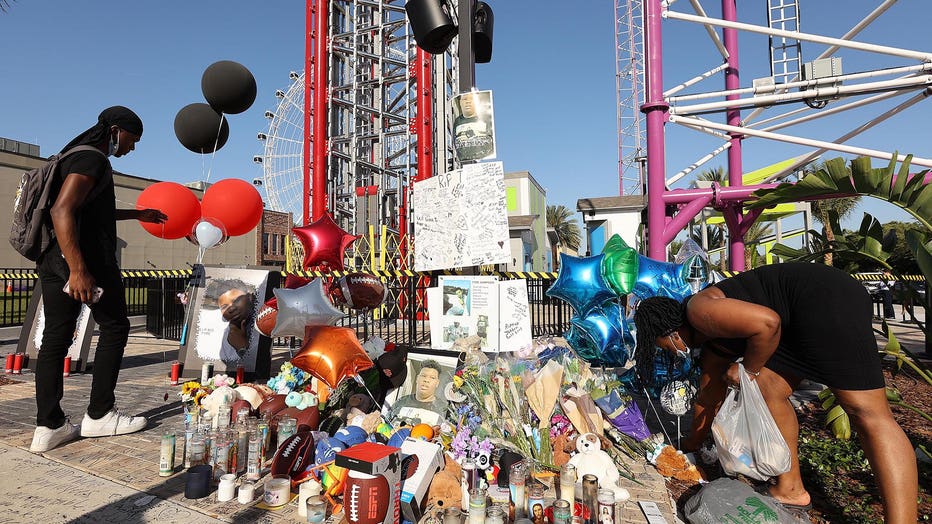 Family members and friends of Tyre Sampson leave flowers and other items at a vigil in front of the Orlando Free Fall drop tower in ICON Park in Orlando, Florida, on March 28, 2022. Sampson, 14, was killed when he fell from the ride. (Stephen M. Dowe
Under the act, permanent amusement rides operated for the first time in Florida have a specified date to have a ride commissioning and certification report on file with the Department of Agriculture and Consumer Services within a specific timeframe. 
It also requires additional testing and verifications, updates requirements for when ride operators have to report accidents or injuries, and sets training and retraining standards for employees. It also allows the Department of Agriculture to shut down an amusement ride and take "appropriate administrative actions under certain circumstances."
Public records exemption for travel records
The Republican-controlled Legislature voted along party lines to pass a bill that provides a public records exemption for travel records of DeSantis, the governor's immediate family, the lieutenant governor, Cabinet members, the House speaker, the Senate president, and the chief justice of the Florida Supreme Court.
Democrats said the exemption would go beyond travel itineraries and also prevent the release of information about where the governor went and who attended meetings and events. Republicans countered the measure would help with security, as it would prevent people from being able to map out the travel plans of DeSantis and other officials.
During an appearance last week in Titusville, DeSantis said he didn't "come up" with the travel records proposal.
"With the security situation, how you do patterns of movements, if you're somebody that is targeted, which unfortunately I am, and I get a lot of threats, that could be something that could be helpful for people that may not want to do good things," DeSantis said.
Anders Croy, communications director of a DeSantis opposition group, DeSantis Watch, said in a Twitter post-Thursday that the bill was signed a day before DeSantis begins "political trips to Illinois (and) Iowa, (and) amid reports of upcoming donor dinners at the Governor's Mansion." DeSantis has been traveling across the country as he prepares for a potential 2024 presidential campaign.
The bill, which took effect immediately, also will keep from the public the names of people visiting the governor's mansion on non-governmental matters.
Charter school access to property-tax revenue
One of several educational pieces signed into law Thursday will provide charter schools a new avenue of "capital outlay" funding to purchase land and facilities.
House Speaker Paul Renner, R-Palm Coast, touted the bill last month as putting charters on "equal footing" with traditional public schools.
"By ensuring that both traditional public schools and public charter schools receive funding to provide a safe environment in which our children can learn, we are putting them on equal footing to encourage competition and raise the level of excellence in all of our schools," Renner said after the House passed the bill April 26.
Charter schools have received mainly capital-outlay funding through the state budget. Starting July 1, districts will be required to share portions of tax revenues using a formula factoring in charter-school enrollment against overall district enrollment.
Another education bill signed Thursday will establish a year-round school pilot program at a limited number of elementary schools. The program will run for four years starting in the 2024-2025 school year.
The state education commissioner will pick districts to participate.
Barring future COVID-19 mandates
The Republican-controlled House and Senate passed the bill to address the potential of future government mandates during the legislative session that ended last week. Lawmakers also passed a similar measure during a 2021 special session, but key parts of that law will expire June 1 — the same day much of the new bill takes effect.
After Florida schools and large parts of the economy initially shut down in 2020 because of the pandemic, DeSantis made a high-profile issue of getting students back into classrooms, reopening businesses, and eliminating mandates. He frequently touts his handling of the pandemic as he gears up for a widely expected White House bid in 2024.
The bill addresses businesses, government agencies, schools, and health care providers. Among other things, the bill:
Prohibits businesses, government agencies, and schools from requiring people to provide documentation showing they have been vaccinated or tested for COVID-19 to gain entry to the facilities.
Prohibits businesses, government agencies, and schools from requiring people to be vaccinated or tested for COVID-19 as a condition of employment.
Prohibits businesses, government agencies, and schools from requiring people to wear masks to gain entry. The bill also requires the Florida Department of Health and the Agency for Health Care Administration to develop standards for "appropriate use of facial coverings for infection control" in healthcare facilities.
Allows the attorney general's office and Department of Health to levy fines up to $5,000 for each violation of the mandate prohibitions.
Prohibits hospitals from interfering with patients' ability to choose "COVID-19 treatment alternatives" as recommended by physicians or other providers with privileges at the hospitals.
In addition to the pandemic-related bill, DeSantis also signed a measure (SB 1580) that will give healthcare providers the right to opt out of certain services based on a "conscience-based objection." The bill would not apply, for example, to emergency services that are required under state or federal law.