Two-year investigation into drug dealer ends with an arrest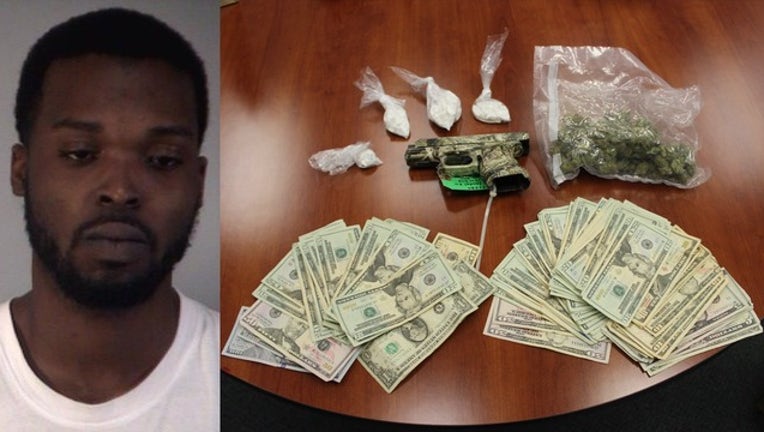 article
EUSTIS, Fla. (FOX 35 WOFL) - A 26-year-old drug dealer from Eustis was arrested after a two-year investigation into him.
The Lake County Sheriff's Office says that they recently concluded a two-month investigation targeting a drug dealer on Palmetto Street in Eustis. They say the investigation began as a result of citizen complains and information developed during undercover work.
Early on Friday morning, SWAT teams from both the Sheriff's Office and the Eustis Police Department reportedly made entry into the home. They secured the scene and searching through the home, locating a large amount of cocaine, crack cocaine, high-grade marijuana, a loaded Glock .45 caliber handgun, and about $2,000 in cash. The street value of the seized drugs ended up being an estimated $2,500.
The Sheriff's Office goes on to say that they made an arrest on the target of the investigation, 26-year-old Sedale Green. He is a known mid-to-high level dealer and was charged with trafficking in cocaine, possession of felony amounts of marijuana with intent to sell, possession of a firearm and ammunition by a convicted felon, and possession of drug paraphernalia.