Two fans injured at Coke Zero 400 hire attorney Matt Morgan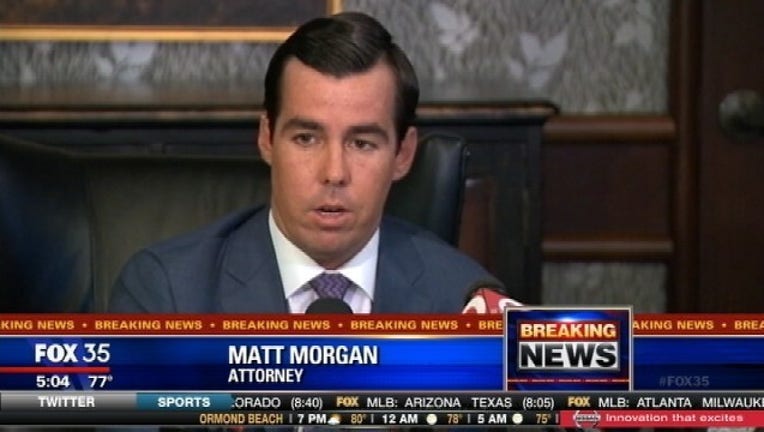 article
A frightening conclusion to this year's Coke Zero 400. A high-speed, multi-car crash sent Austin Dillon's #3 car cartwheeling into the catch fence at Daytona International Speedway, as pieces of the car cracked off with every tumble.
 
"If you have seen the video, you can only imagine being caught in that impact," said attorney Matt Morgan.  
Each view of the crash is seemingly more frightening than the next. Morgan says he's been retained by two new clients who had a front row seat for the horror.
 
"It was a mother and son who were attending this event for the first time," Morgan said.  
He says his clients, a mother and her adult son, came to experience the thrill of the race, but never expected to leave injured.  
"They were sitting three rows up from the point of impact," Morgan said. "They described it as a scary situation. Basically, they were struck by a large piece of metal debris and thrown to the ground, so they're just experiencing pain. The son has indicated that he believes he was burned by some type of fluid."  
Daytona International Speedway officials tell Fox 35 that 13 fans were injured during this wreck: one was taken to the hospital, eight declined treatment and four were treated by health professionals in the infield. Morgan says his clients were two of the victims treated in the infield.
The back of every ticket states that "the holder of this ticket expressly assumes all risk incidents to the event." We asked Morgan about that.  
"Our position on that has been that would be a contract of adhesion and would not be an enforceable contract," Morgan said. "That would be a legal debate we would have in the event a lawsuit was filed."
NASCAR drivers max out racing at speeds nearing 200 miles per hour. With fans just feet away on the barriers, some folks on social media have been questioning if fans should assume some of the risk in the track side seats.
 
"I understand the assumption of risk argument that the fan goes and anticipates they're in harm's way. But in this instance for example, they've never been to a race before. They're not avid fans. They don't appreciate any type of risk.  But, if there is any risk appreciated by any other fans, the fans not going to think the car is coming into the grandstands," Morgan said.
 
Fox 35 asked DIS officials about two of the victims retaining counsel. DIS officials say they do not comment on threatened or pending litigation.