Twinkies maker Hostess Brands exploring sale amid interest from major companies: report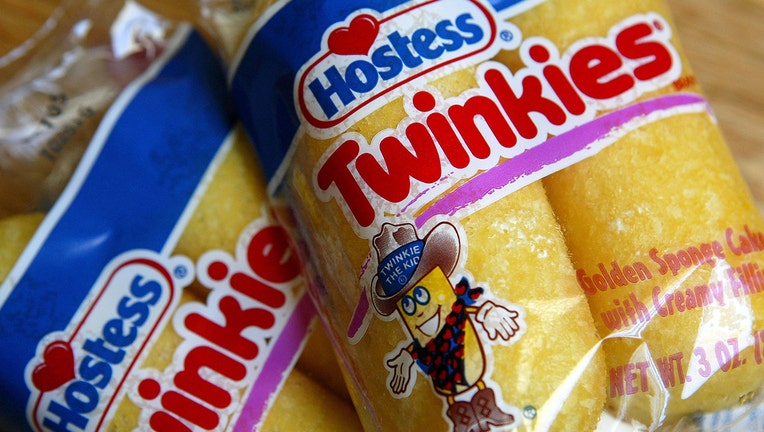 article
Hostess Brands, the maker of Twinkies, is weighing a potential sale amid interest from major companies in the food industry, according to a new report.
General Mills, Mondelez International, PepsiCo and Hershey are among the companies that have expressed an interest in potentially acquiring Hostess Brands, Reuters reported Friday, citing sources familiar with the matter. The outlet added that Hostess has hired Morgan Stanley for advice in handling negotiations, although sources noted that an agreement on a deal may not be reached and Hostess could opt against a sale.
Hostess began to attract potential acquisition interest after it raised prices on some of its products this year in an effort to boost revenue. Its shares, which had been down 1% year-to-date prior to the report, shot up by as much as 26% on the news Friday before settling around 21.7% at Friday's close. Hostess Brands' stock rose another 2.2% in after-hours trading as of Sunday afternoon.
FOX Business' requests for comment from Hostess and the companies named in the Reuters report as its potential suitors weren't immediately returned on Sunday.
Hostess, which is based in Lenexa, Kansas, was founded in 1930 and has launched several iconic household brands – including Twinkies, Ding Dongs, Ho Hos, Zingers and Voortman cookies and wafers.
The company previously filed for bankruptcy on two occasions in 2004 and 2012 as it struggled to come up with new snack foods to appeal to consumers and coped with a debt load it incurred under private equity owners.
RELATED: Ding Dongs meet Twinkies in new Hostess snack mashup
Hostess returned to the stock market in 2016 after a turnaround led by entrepreneur Dean Metropoulos and private equity firm Apollo Global Management in a deal with a special purpose acquisition company backed by the private equity firm founded by Alec Gores.
By the end of 2020, Hostess overhauled its portfolio and was generating more than $1 billion in annual revenue, marking an important milestone in its turnaround. The company has kept revenue growing since then, sometimes by raising prices as sales volume softened.
Hostess reported net revenue of $352 million in the second quarter of 2023, a year-over-year increase of 3.5% while its gross profit increased by 11.8% to $126 million.
Reuters contributed to this report.