Tropical storm Ana, a bit weaker, nears coast of Carolinas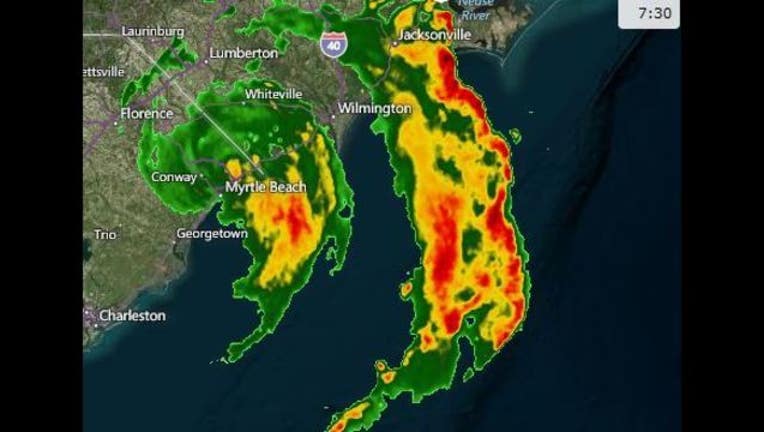 article
MIAMI (AP) - Tropical Storm Ana has weakened slightly as it moves closer to the coast of South Carolina.
The U.S. National Hurricane Center in Miami said Ana was centered at 2 a.m. EDT Sunday about 20 miles (30 kilometers) southeast of North Myrtle Beach in South Carolina and had top sustained winds of 50 mph (85 kph). It said the storm was moving to the north-northwest at 5 mph (7 kph).
Forecaster say Ana is expected to reach the coast of northeastern South Carolina or the southern area of North Carolina later Sunday morning. It says further weakening is expected as Ana moves over cooler waters close to the coastline before heading inland.
A tropical storm warning remains from the South Santee River in South Carolina to Cape Lookout North Carolina.
Copyright 2015 The Associated Press. All rights reserved. This material may not be published, broadcast, rewritten or redistributed.