There are currently three named storms in the Atlantic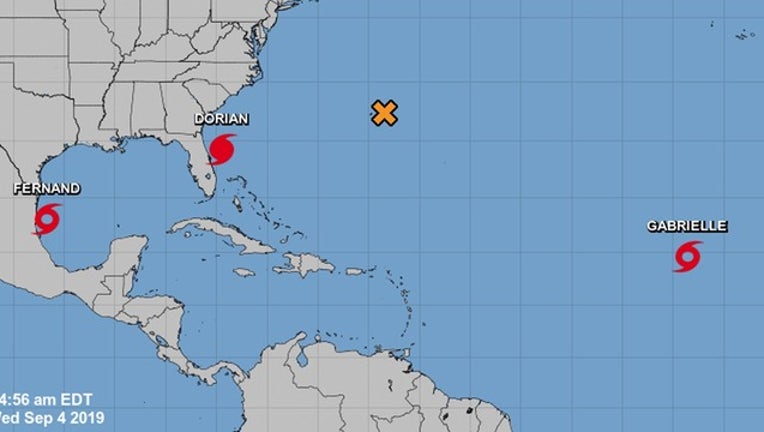 ORLANDO, Fla. (FOX 35 ORLANDO) - Hurricane season is heating up as there are currently three named storms moving through the Atlantic.
Hurricane Dorian is moving north-northwest as a Category 2 storm, The core of Dorian is dangerously close to Florida's east coast and is forecasted to move near Georgia and the Carolina Wednesday night through Friday morning.
Tropical Storm Gabrielle formed Wednesday morning, The storm is located off the coast of Africa and in the open waters of the ocean. It is moving northwest at 10 miles per hour with maximum sustained winds of 40 miles per hour. It will pick up speed and strengthen slightly. The latest computer models show it staying over the ocean and posing no threat to land.
On Tuesday, Tropical Storm Fernand formed in the Gulf of Mexico. It is expected to continue moving west and will arrive in Mexico later Wednesday. It is not expected to become a hurricane.
LINK: Track the tropics on OrlandoHurricane.com
Forecasters are also watching another wave that is coming off Africa's coast. Environmental conditions are expected to be conducive for development. A tropical depression could form late this week or over the weekend as it moves west.
MORE ABOUT DORIAN
See what schools are closed HERE.
For the latest on Dorian, visit ORLANDOHURRICANE.com.
You can also monitor the tropics with the Fox 35 Weather App.