Suspect in Texas killing captured in Daytona Beach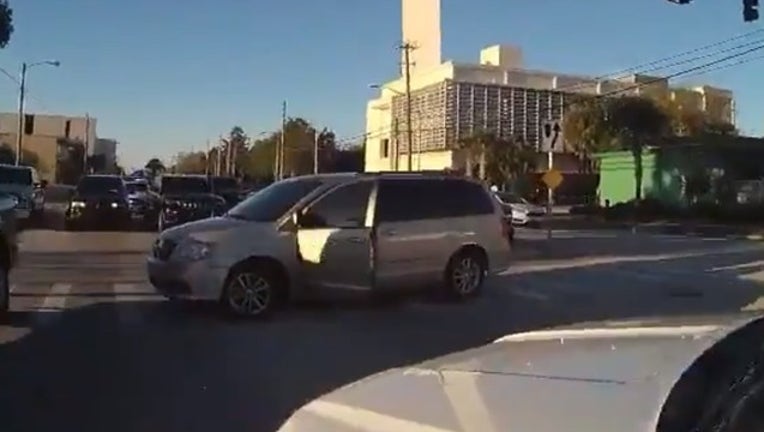 article
DAYTONA BEACH, Fla. (AP) - Authorities in Florida say they've captured a man wanted for a homicide in Texas and a kidnapping in New Mexico.
The Daytona Beach News-Journal reports that Daytona Beach police officers, Volusia County deputies and the U.S. Marshals Service caught Jason Gibson on Tuesday.
Authorities say a license plate reader in Daytona Beach detected Gibson and his vehicle in the area on Sunday. Officers searched for him but didn't find him. A license plate reader again alerted authorities to Gibson's presence on Tuesday, which led to his arrest after a chase and a crash into a parked vehicle.
Dash cam video of the moments leading up to his capture were posted on the Volusia County Sheriff's Office Twitter. 
Authorities didn't immediately release details about Gibson's alleged crimes in Texas and New Mexico.
___
Information from: Daytona Beach (Fla.) News-Journal, http://www.news-journalonline.com