Small plane crash at the Orlando Executive Airport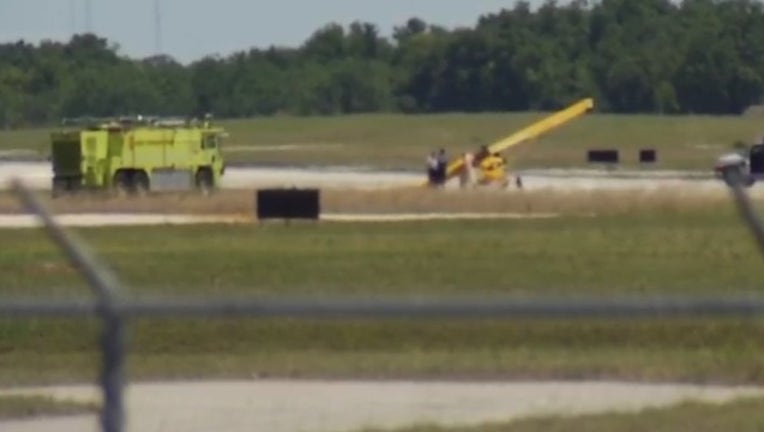 ORLANDO, Fla. (FOX 35 WOFL) - A small plane has crashed at the Orlando Executive Airport, confirms an official from the Greater Orlando Aviation Authority.
The crash occurred just before noon.
The plane involved was an experimental aircraft.
The Greater Orlando Aviation Authority says that the right main gear collapsed during landing on runway 7. 
One pilot was aboard and there were reportedly no injuries. 
The airport will reopen once the plane is towed off the runway.