Sheriff Rick Staly chosen as Elks Lodge 2018 Citizen of the Year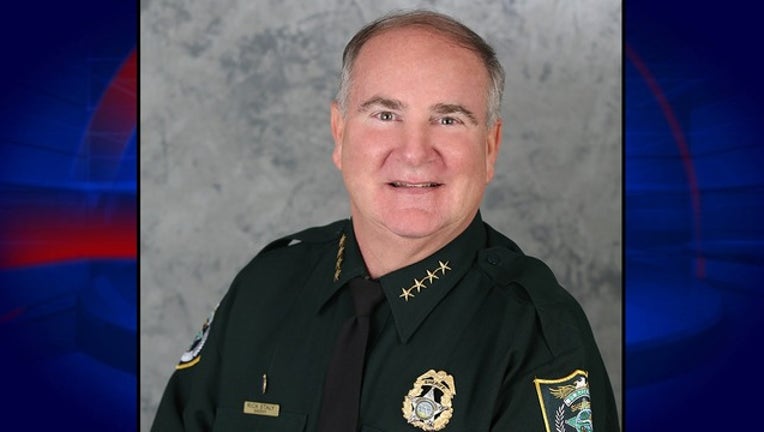 FLAGLER COUNTY, Fla. (FOX 35 WOFL) - The Flager County Sheriff's Office says that Sheriff Rick Staly was honored Saturday night by the Palm Coast Elks Lodge 2019 as the Citizen of the Year for 2018- 2019.
Staly, who is also an Elk, was selected by the Elks' members for the Elks' Distinguished Citizenship Award for exemplifying "outstanding and meritorious service to humanity."
"I am humbled that Elks club would select me as their 2018 Citizen of the Year," Sheriff Staly said. "This is a tremendous honor, as is serving as your Sheriff and protecting the citizens of Flager County and leading the men and women of Flagler County Sheriff's Office. I would like to say thank you to the Elks Club for this great honor and I accept this on behalf of the hard working men and women of the Sheriff's Office."