Orlando apartment complex condemned after Friday night storms; 14 people displaced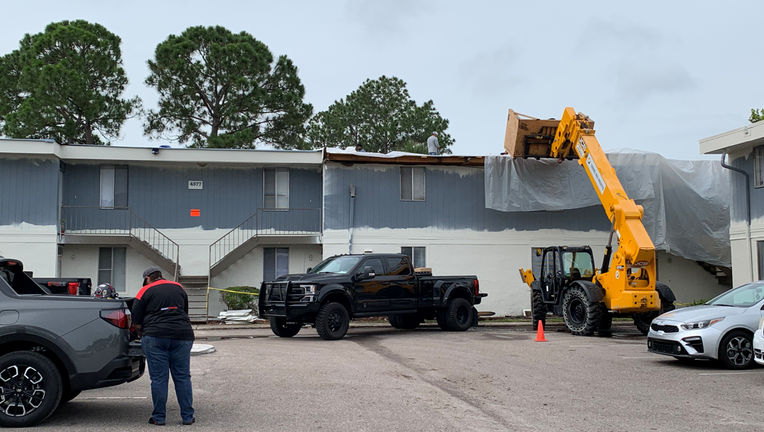 ORLANDO, Fla. -
Multiple people living at an apartment complex in Orlando have to quickly find a new place to live after their building was damaged in Friday night's storms because the building has now been condemned by the city's code enforcement.
The torrential rain flooded eight apartments at the Summerfield Apartments in MetroWest, a neighborhood southwest of downtown Orlando, the Orlando Fire Department said, impacting a total of 11 people,
The Fire Department said it was told that the building was under construction already, but due to the storm damage, it was ultimately condemned.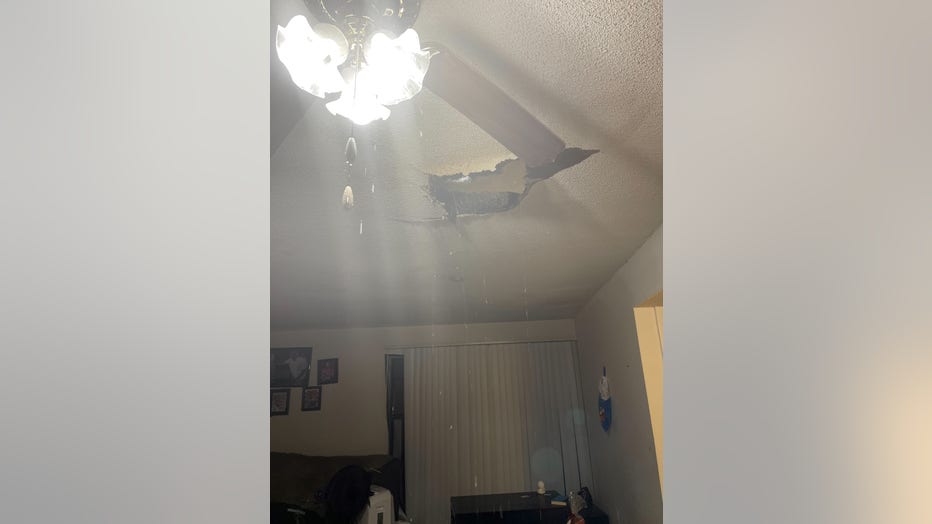 "It started with a little drip in the dining room to the bathroom being flooded; my daughter's ceiling caving in and then the dining room falling in and the kitchen being flooded as well," said Jerleisa Tyree, who lived at the apartment complex.
She was eating dinner with her nine-year-old daughter.
"They were doing construction on the roof but I'm not sure that the tarp was secured, so it just came in really fast," Tyree said.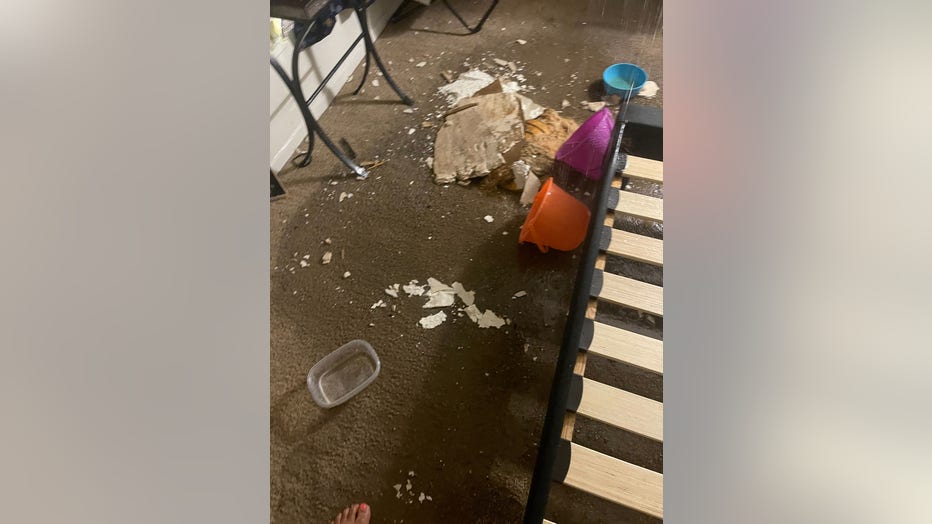 The Red Cross responded over the weekend to assist those forced to find a new place to live.
Tyree told FOX 35 that she's been staying in a hotel, but is only allowed to stay for an additional night before figuring out where to live next. "Just not having something secured for my child, I think that's the worst worry that I have right now," she said.
Tyree said part of her collapsed fell down in another unit in the same complex. Another resident, Takeisha Middleton, said her ceiling also collapsed.
"I walked in the room and heard the water and looked up and it was the ceiling," Middleton said.
Tyree said the management company of the complex, SPM, told her that she needed to move out of her unit by the end of Monday. She's now not sure if her renter's insurance policy will account for all the belongings her family has lost.
FOX 35 reached out to SPM, which manages multiple apartment communicates across a dozen states, for comment, but did not immediately hear back.
"You work hard for your things and in the blink of an eye, they're gone," Tyree said.