Senators Marco Rubio, Rick Scott re-introduce bill for year-round daylight saving time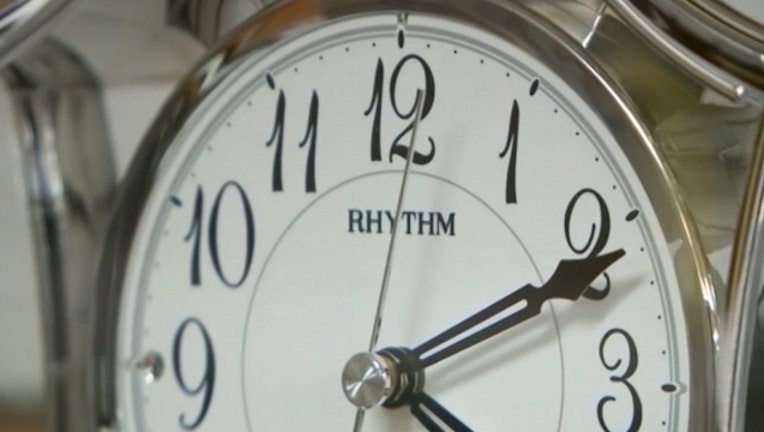 WASHINGTON, D.C. (FOX 35 ORLANDO) - As American's prepare to lose an hour of sleep this Sunday and "spring forward", U.S. Senator's Marco Rubio and Rick Scott along with U.S. Representative Vern Buchanan are fighting to make Daylight Saving Time permanent.
Rubio and Scott introduced the Sunshine Protection Act of 2019 on Wednesday, legislation that would make Daylight Saving Time (DST) permanent across the country. Under the bill, DST would be year-round, meaning when American's move their clocks ahead one hour this Sunday at 2 a.m., it will be for the last time.
RELATED: Daylight Saving Time ends despite Sunshine Protection Act
"Studies have shown many benefits of a year-round Daylight Saving Time, which is why Florida's Legislature overwhelmingly voted to make it permanent last year," Rubio said in a statement. "Reflecting the will of the state of Florida, I'm proud to reintroduce this bill to make Daylight Saving Time permanent nationally."
"I was glad to sign legislation as Governor to continue Daylight Saving Time year-round for Floridians, and now join Senator Rubio to lead this effort in Congress," Scott said. "The Sunshine Protection Act will allow Floridians and visitors to enjoy our beautiful state even later in the day, and will benefit Florida's tourism industry, which just celebrated another record year."
In a press release to Fox 35, Rubio listed the potentional benefits of keeping DST permanent for the nation:
Reduces car crashes and car accidents involving pedestrians

Reduces risk for cardiac issues, stroke and seasonal depression

Reduces the number of robberies by 27 percent according to a 2015 Brookings Institution 

Reduces childhood obesity and increases physical fitness

Benefits the agricultural economy

Reduces energy usage
Opponents, however, are concerned that having it darker in the early morning hours would be dangerous for children heading to bus stops and walking to school.
If this familiar, that's because Rubio introduced the same legislation last year but it never advanced in the Senate Commerce Committee.
If enacted, the legislation would apply to states who are currently participating in DST.
Daylight Saving Time begins Sunday and lasts until Sunday, November 3.