Santa posed with sleeping baby for an amazingly adorable photo shoot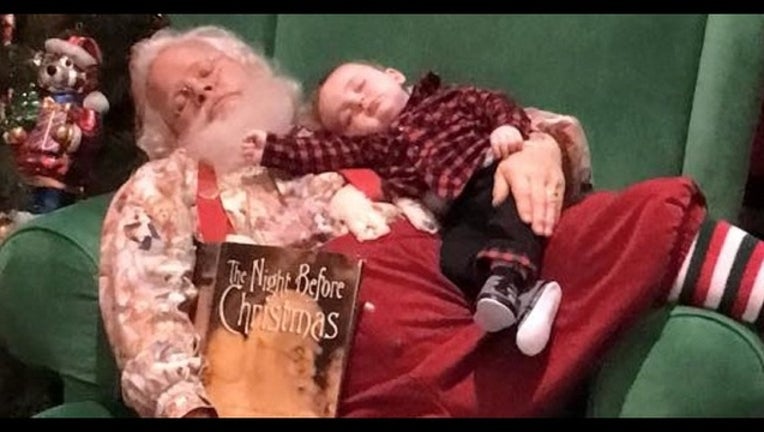 article
EVANSVILLE, Ind. (FOX NEWS) - A photo of Santa and a baby sharing a snooze is a huge hit on social media. 
Little Zeke Walters fell asleep while waiting to meet Santa at an Indiana mall.
Old St. Nick told Zeke's parents not to wake him up and carefully posed for the picture of the pair snoozing together.
The precious photo shoot was uploaded to Facebook by Donnie's Daddy Daycare and shared more than 200,000 times!