Same burglar may be linked to break-ins at four Winter Garden businesses, police say
WINTER GARDEN, Fla. - Police are investigating break-ins at four Winter Garden businesses that happened between Tuesday night and Wednesday morning, and they believe at least one burglar may be linked to all of them.
"He had a hoodie on, gloves on. He had a mask on, so his intention, obviously, was to do what he did," Choice Meats owner Veronica Kowlessar said Wednesday.
She and her husband spent around $3,000 to replace the glass door at their butcher shop's entrance that the burglar was caught on camera breaking with an object.
"[He] broke in through the door, walked in, grabbed the register, which is attached to a POS system, and ran out," Kowlessar said.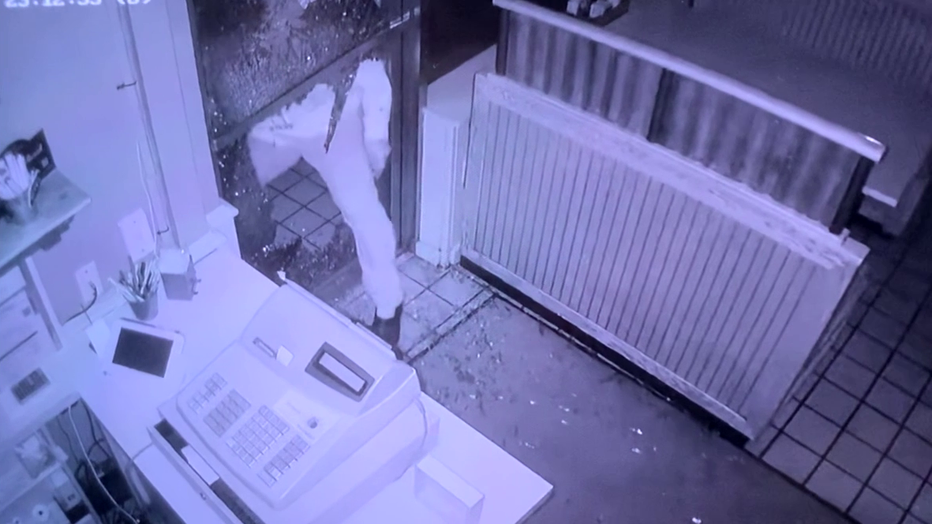 There may have only been $100 inside the register, but its theft has cost them a lot more.
"Unfortunately, $100 just cost a small business, where things are already tight, thousands of dollars," Kowlessar said.
Country House Restaurant, Winter Garden Restaurant, and China Wok were also broken into, according to police. All three are mom-and-pop restaurants.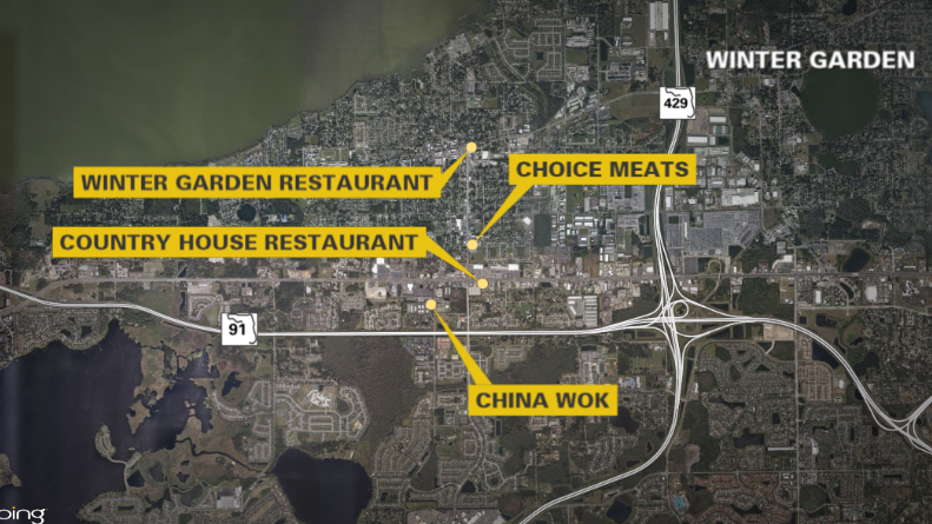 Surveillance video taken Tuesday night from Country House Restaurant shows a burglar wearing the same hoodie as seen in the video at Choice Meats.
"Same thing. Crawled through and then went to our register, which is right there, lifted doors up and saw that there was no money," owner Heather Wooding said.
While the burglar may have escaped empty-handed, they, again, left behind a costly repair bill. 
"[It] cost us almost $1,000 in repairs," Wooding said.
Both she and Kowlessar believe the break-ins were random, and they hope police catch the burglar so no other small business has to pay for someone else's carelessness.
"People get upset for us having to raise the prices, but obviously, everybody's feeling that price crunch everywhere," Wooding said. "It just sucks that he took a little bit more out of our pocket."
Winter Garden police told FOX 35 its investigators are working strong leads on the suspect. If you have any information, give the department a call.