Republicans propose short-term spending bill as government shutdown approaches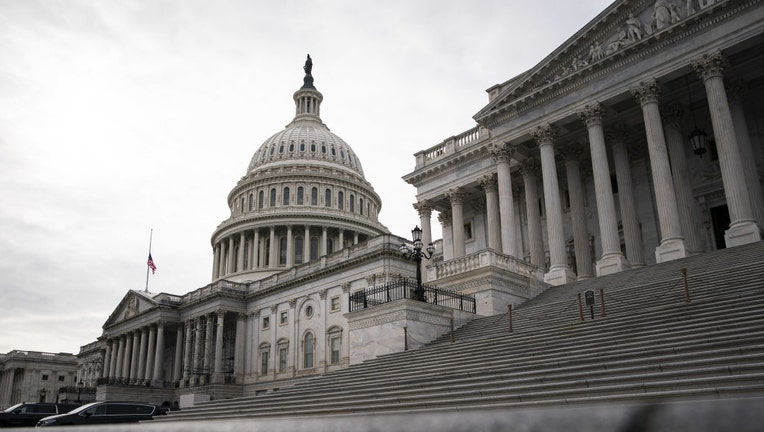 article
The nation is at risk of another possible government shutdown at the end of September, and Republicans have introduced a plan to prevent it.  
Government funding runs out on Sept. 30, and Congress has to pass new funding bills to avoid a federal shutdown. The government's new fiscal year begins on Oct. 1. 
House Speaker Kevin McCarthy is in talks to bring a defense spending bill to a vote this week despite resistance from the GOP, according to Reuters. 
RELATED: Congress returns to avoid government shutdown while Republicans weigh an impeachment inquiry
Reuters reported that the House Freedom Caucus and the Main Street Caucus proposed a deal on a short-term stopgap bill to keep the government open until October 31. The legislation has a spending cut of over 8% on agencies separate from the Departments of Defense and Veterans Affairs.
This plan also includes Republican limits on immigration and the U.S. border with Mexico. Reuters explains that it doesn't have funding for Ukraine, which President Joe Biden pushed for.
Biden and congressional leaders, including McCarthy, are focused on passage of a months-long funding measure, known as a continuing resolution, to keep government offices running while legislatures work on a budget.
The AP reported that it's a move Congress routinely takes to avoid stoppages. McCarthy is facing opposition within his own party, including some Republicans who have embraced the idea of a government shutdown.
The House Freedom Caucus released a list of demands it wants included in the continuing resolution.
RELATED: Kevin McCarthy juggles a government shutdown, Biden impeachment inquiry as House returns for fall
Biden and McCarthy struck a deal to suspend the nation's debt ceiling in June, and includes provisions for topline spending numbers. But under pressure from the House Freedom Caucus, Republicans have advanced spending bills that cut below that agreement, according to the Associated Press. 
The AP noted that conservative opposition means McCarthy will have to win Democratic support to pass a funding bill, which could lead to conflict with the same Republicans who in the past have threatened to oust him from the speakership.
RELATED: Debt ceiling: House OKs bill to avoid default, sends Biden-McCarthy deal to Senate
In August, McCarthy raised the idea of a continuing resolution to House Republicans on a members-only call, the Associated Press reported. 
Senate Majority Leader Chuck Schumer told the AP that same month that he and McCarthy had spoken about a temporary measure to extend federal funding operations into December to allow more time to work on the annual spending bills.
The Associated Press contributed to this report.  This story was reported from Washington, D.C.