Puppy with spina bifida looking for home after being stood up by potential adopter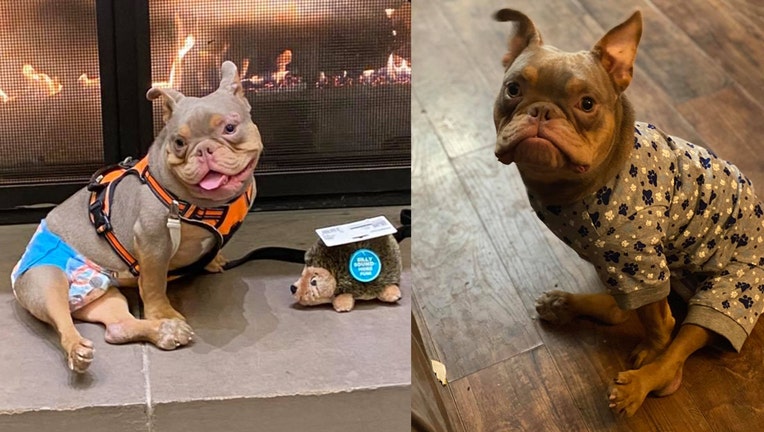 WEST CHESTER TOWNSHIP, Ohio - A 9-month-old puppy with spina bifida is still looking for his forever family after a potential adopter stood him up for a meet-and-greet.
Peaches Bully Rescue in Ohio says that Jack got all ready to meet a potential family last week --only to have them not show up and not call.
"Jack was very sad when his meet and greet person was a no show, no call. He had a bath, got his fancy harness on, had a fresh diaper, and a dedicated foster team that drove 40 mins each way just to end in huge disappointment."
MORE NEWS: Great white shark bites boat in Gulf waters off Tampa Bay
Photos of Jack have gone viral on social media and now the rescue says they've received hundreds of applications all wanting to adopt him.
"We have received warm wishes sent from all over the world, Australia, Alaska, UK, Germany, Puerto Rico, Singapore, and most the United States. Many packages and financial donations have arrived for him and our other dogs. Who knew that our little Jack Jack would be so widely loved and we could be so blessed."
MORE NEWS: Dog left blind after owner didn't treat infection adopted by visually-impaired veteran
The rescue says they are going over applications and hope to have Jack meeting families soon so he can find the perfect one to call his own.