Protestors ask leaders to reject $15 million increase for Orange County Sheriff's Office
ORANGE COUNTY, Fla. - Protestors gathered at the Orange County Administration building on Tuesday as commissioners met to urge them to reject a $15 million dollar increase from the Sheriff's Office.
Orange County Sheriff John Mina made the request on July 7th. He said the majority of the money would go to things like union contracts.
"The majority of that increase almost $12 million is really based off of current collective bargaining agreements, raises, insurance premiums, and requirements by the Florida retired assistance," he said. 
The protestors instead want that money to go to community programs, citing that "they're over militarized."
MORE NEWS: Attorney General William Barr to condemn rioting at much-anticipated House hearing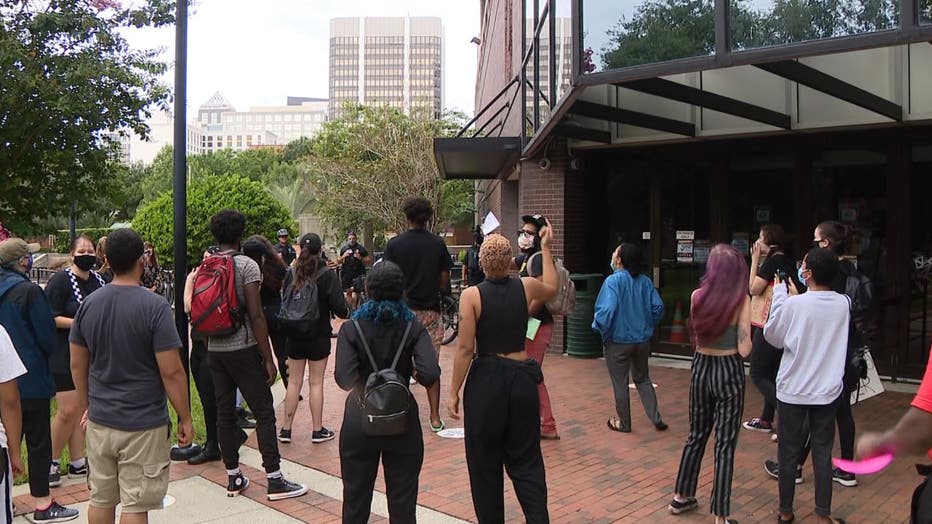 They are sucking up all of the resources and we do not have a way to actually affect change to help people and invest in the community. The protestors also put in a request of their own to top leaders.
"I want mayor Jerry Demings and Mayor Buddy Dyer to recognize racism a public health crisis," said one speaker during public comment.
Tune in to FOX 35 Orlando for the latest Central Florida news.