Police find more than $24 million during drug raid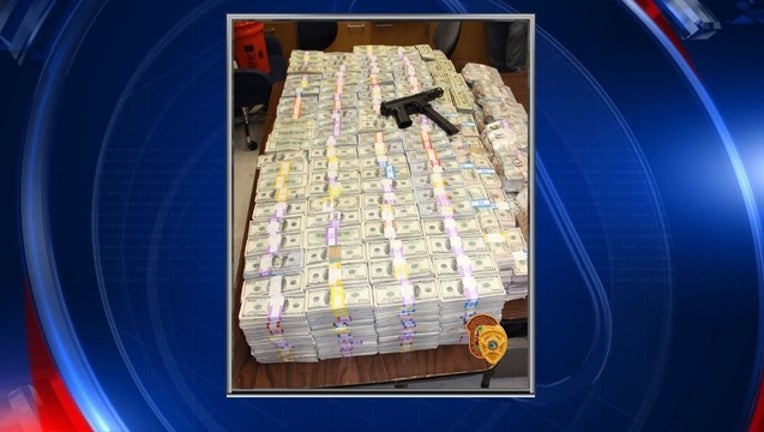 article
MIAMI (AP) - Miami-Dade police detectives say the more than $24 million found while raiding the home of a suspected marijuana trafficker is the largest cash seizure in the department's history.
The Miami Herald (http://goo.gl/dptK95) reports that the raid occurred Tuesday at 44-year-old Luis Hernandez-Gonzalez's Miami Lakes home. He faces charges that include money laundering, marijuana trafficking and firearms possession.
The U.S. Drug Enforcement Administration began investigating Hernandez-Gonzalez earlier this year when a wide-ranging marijuana probe connected him to 11 people arrested in Tennessee. Hernandez-Gonzalez owns the Blossom Experience, which sells equipment for indoor gardening. Investigators believe the business caters to Miami's marijuana grow-house industry.
Police found the money in a secret compartment of the home's attic. Bundles of $100 bills in heat-sealed bags were stuffed into dozens of 5-gallon buckets. A loaded Tec-9 pistol was found with the money.
Jail records didn't list an attorney.
___
Information from: The Miami Herald, http://www.herald.com