FHP: Man killed after being ejected from vehicle crash on Lake Jesup bridge, 3 others hurt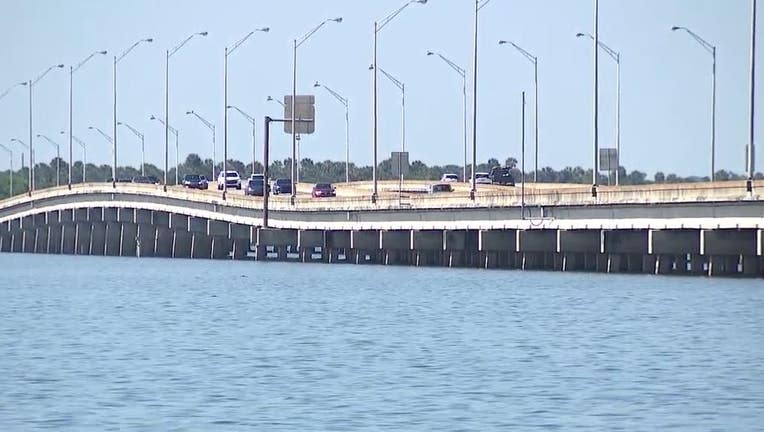 article
SEMINOLE COUNTY, Fla. - A man was killed overnight after he was thrown from a vehicle and into Lake Jesup after a crash on the Lake Jesup Bridge, according to Florida Highway Patrol.
FHP initially said a semi truck crashed into a Toyota Scion on the Lake Jesup Bridge, which caused the vehicle to hit a concrete wall, spin, and hit the wall again. However, on Monday, FHP said the semi truck driver actually drove through the crash site following the crash and did not cause it.
Citing a new witness and digital evidence, the driver of a Mercedes SUV who was speeding on the bridge is believed to have struck the Scion, causing the crash, FHP said in an updated news release.
There were four people inside the Scion, authorities said.
When the vehicle hit the wall a second time, a 60-year-old man was thrown from the back seat of the vehicle, over the bridge, and into the lake. His body was pulled from the lake, authorities said.
FHP said that the man, who was not identified, was not wearing his seatbelt.
Three other people who were in the vehicle, all believed to be in their 60s, were taken to the hospital. Two had serious injuries and one was said to have minor injuries.
Charges are pending against the driver of the Mercedes SUV, who was also taken to the hospital, a spokesperson for FHP said. He was not identified.