Park holds naming contest for April the giraffe's new baby calf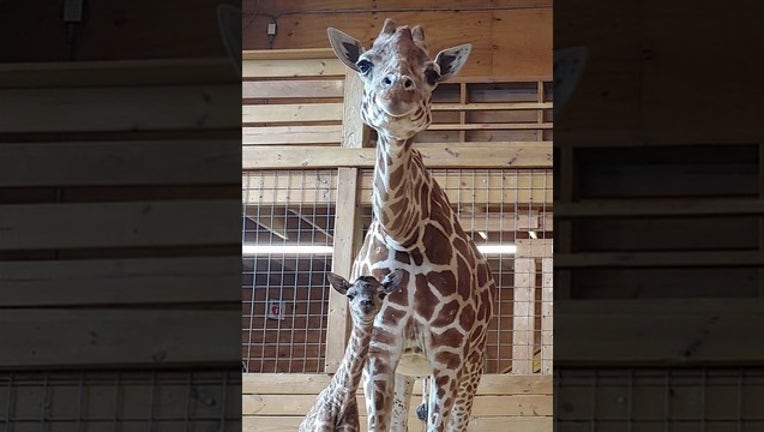 HARPURSVILLE, N.Y. (FOX 35 ORLANDO) - After months of waiting, hundreds of thousands of people around the world were locked in to Animal Adventure Park's livestream, watching as April the Giraffe gave birth to her fifth calf on Saturday.
The bouncing baby boy became an overnight social media sensation.
"So what's next?" the park asked in a Facebook post. "We need a name!"
That's where the fans come in. 
Nominations can be placed at www.namethegiraffe.com  in increments of five votes for $5. The funds raised will be donated to Giraffe Conservation Initiatives, help to support the park, and will benefit Ava's Heroes - a charity for sick children and their families. 
You can submit a name through March 24. The top 20 most popular names will move on to round 2 and be voted on by fans March 25- March 31.
The winning name will be announced April 1.


On Monday, the park gave an update on the newest addition to April and father Oliver's family. They said the new calf had gained 5 lbs. since Sunday, a good sign that April is producing milk and the little guy is nursing successfully.