Over 100 asked to self-quarantine by Seminole County schools after being exposed to COVID-19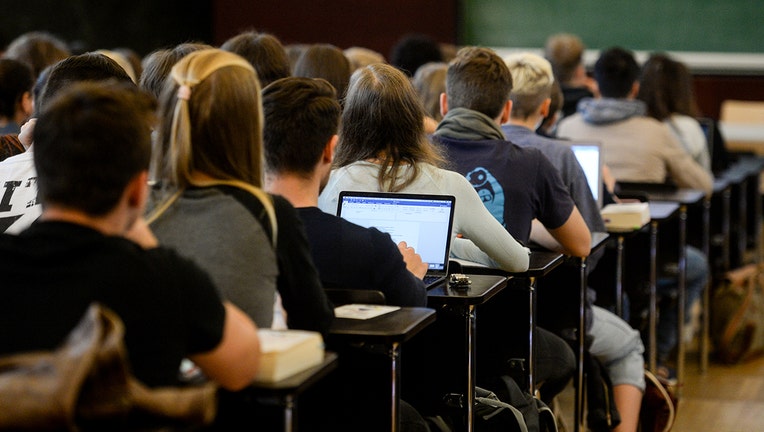 SEMINOLE COUNTY, Fla. - Seminole County schools have asked over 100 people to self-quarantine after possibly being exposed to COVID-19. 
The exposure affected several schools including Hagerty High School, Lawton Elementary, and Lake Brantley High School. 
Communication officer Michael Lawrence told FOX 35 News in an email that the numbers are based off of approximately 12 positive cases. 
MORE NEWS: 33 asked to self-quarantine after person with COVID-19 visited high school in Seminole County
The current number of people in self-quarantine are below: 
Altamonte Elementary: 2 (teachers prior to the school year starting, set to return next week)

Lake Mary Elementary: 18

Lawton Elementary: 21

Wilson Elementary: 15

Teague Middle School: 11

Winter Springs High School: 3

Hagerty High School: 11

Lyman High School: 26

Lake Brantley High Schoo: 51
There are about 67,000 students enrolled at Seminole County schools. 
Tuesday evening, the district called parents to let them know how to keep the numbers down, sharing the following information:
•    If someone in your home has gotten a COVID-19 test and you are waiting for results, please do not send your child to school. 
•    If you as the parent received a positive test, but your child has no symptoms, please do not send your child to school. 
•    If you or your child has a known exposure to someone with COVID-19, please do not send your child to school and consider getting a COVID test. 
"We're just asking our families to be vigilant, and we're trying to mitigate as best as we can as we move forward," Lawrence said.