Orlando Weather Forecast: Slight warming trend under partly cloudy skies ahead for Wednesday
ORLANDO, Fla. - Tonight's low: 60 degrees | Tomorrow's high: 82 degrees
Main weather concerns: There is an increased chance for clouds on Wednesday with partly sunny skies and temperatures a little bit warmer than the wake-up weather on Tuesday. There will be a slow warming trend this week. 
BEACHES: We have a sunny day at the beach! Forecast highs will be in the mid-70s with winds out of the north at 10-15 mph. There is a moderate risk for rip currents. The UV Index remains high, so make sure to reapply your sunscreen.
THEME PARKS: Great day to head to the theme parks. Sunshine will prevail with afternoon highs in the low-80s. Stay hydrated and enjoy your Tuesday!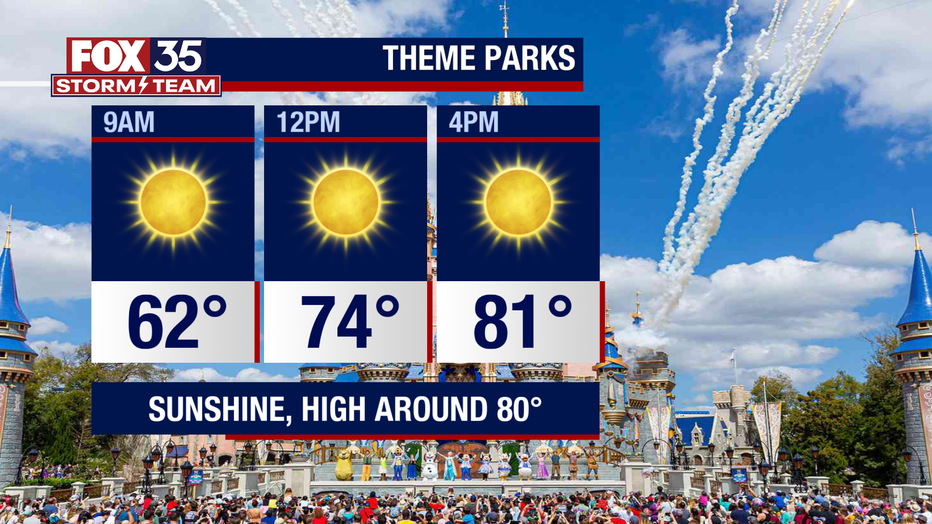 OUTLOOK: Skies remain dry through mid-week with gradually warming temps.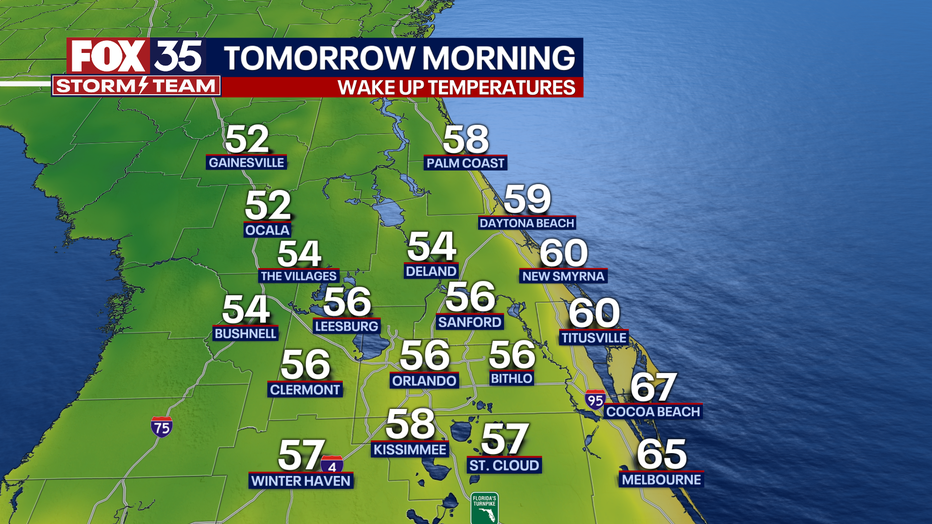 Upper 80s dominate  late week with only modest rain chances by next weekend. We could see the return of the upper-70s by the start of next week.