Orlando weather: Not as hot in Central Florida, but near-record heat returns this weekend
ORLANDO, Fla. - Today's high: 79 degrees
Tonight's low: 59 degrees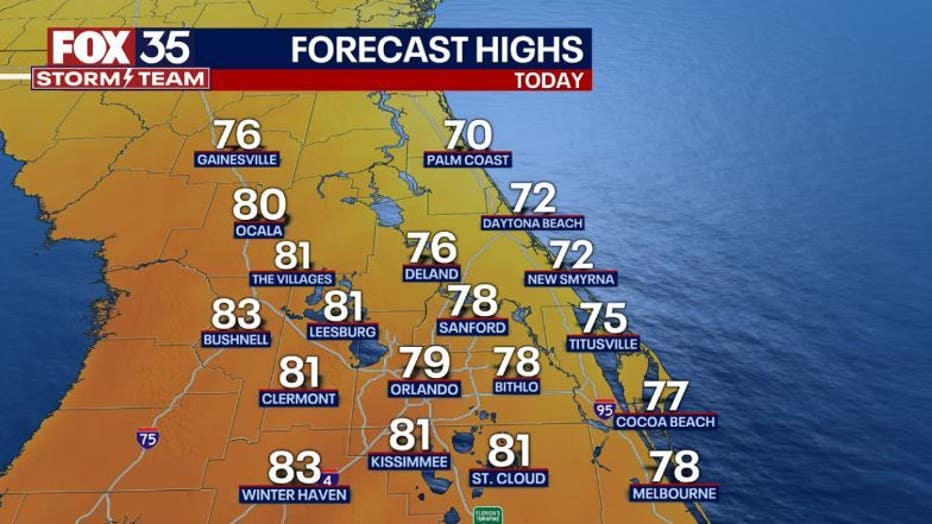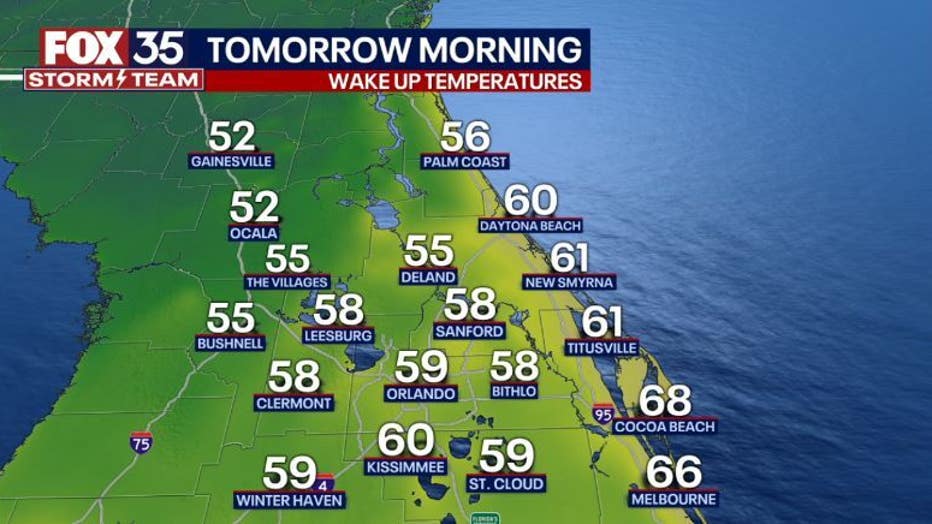 Main weather concerns:
Central Florida will see a different weather day compared to the last few. Cooler highs near 80 degrees inland-lower 70s and quite breezy along the coast.
Skies will stay dry.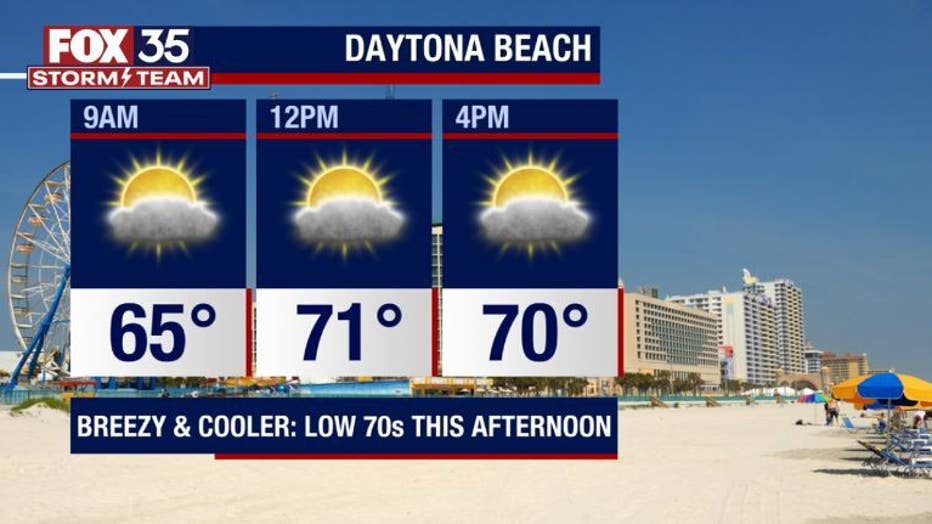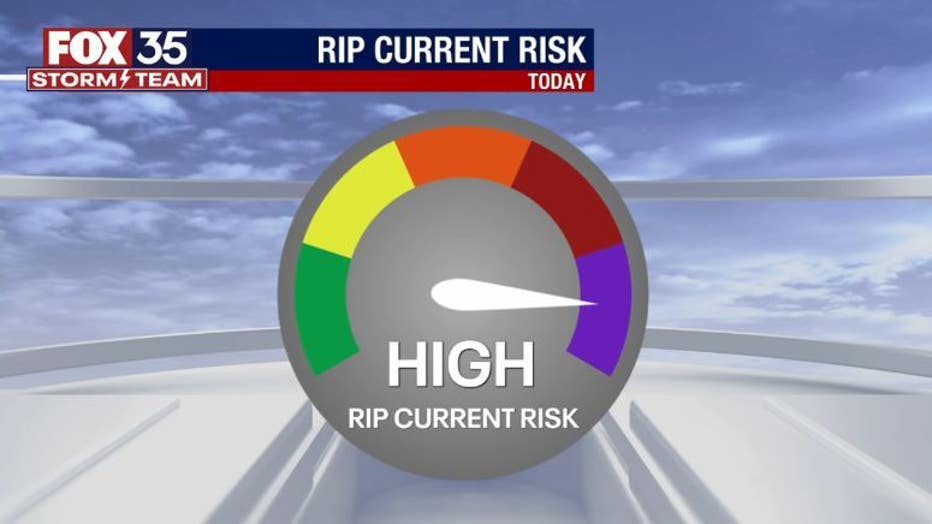 There's a HIGH RISK of rip currents at ALL area beach fronts today. Late morning through late afternoon will be the most hazardous time. Entering the surf is not advised at this time.
THEME PARKS:
Great day at all area theme parks and attractions on this Wednesday. Upper 70s for the PM-skies dry. Pleasant Northerly breezes will be in play this afternoon, conditions comfy.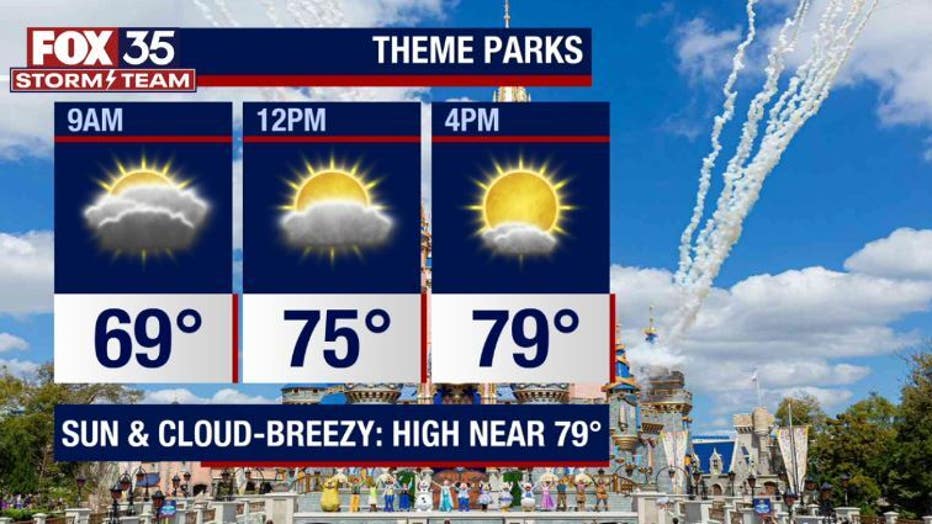 OUTLOOK:
Temperatures will continue warming into the mid-80s as we head through the rest of the week. The weekend will offer another dose of near record heat as the 90s briefly return.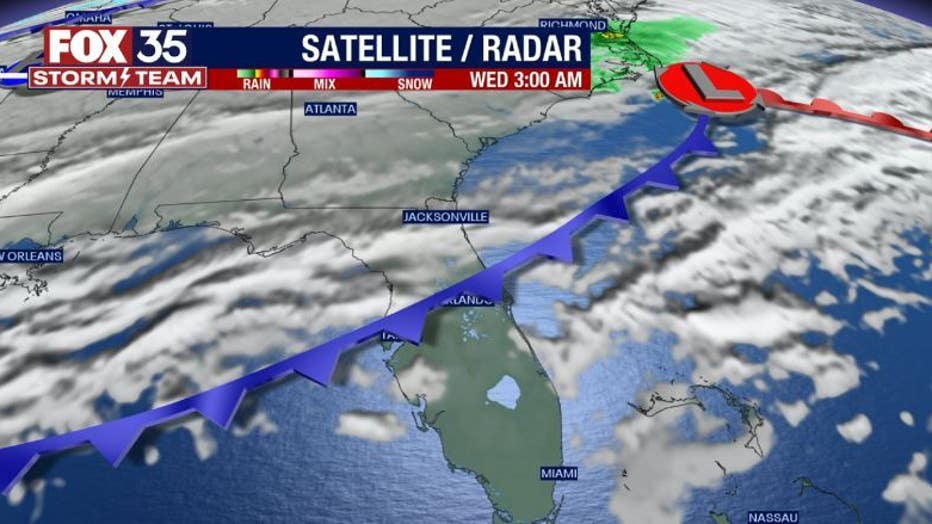 A weak front will move through the area late in the weekend, bringing temps back down into the 80s during the day, some lower 60s return for the overnights. Any hope for rain looks slim with only coastal showers developing for the weekend and even those odds look weak. Stay tuned!