Orlando Weather Forecast: Another sun-filled day on Thursday across Central Florida
ORLANDO, Fla. - Tonight's low: 60 degrees | Today's high: 85 degrees 
Main weather concerns: Local weather looks quite nice today in terms of sunshine and comfortable warmth across the area. Expect highs in the low-mid 80s with mostly sunny, breezy conditions. Dry soil conditions, gusty afternoon winds, low relative humidity, and our general lack of rain will combine to raise the fire danger across the entire viewing area. Fire weather warnings are in effect for the viewing area. This means that wildfires can spread quickly with the current weather conditions in place. Refrain from any outdoor burning, fires will spread quickly.
BEACHES: Nice day along our east coast beaches with mostly sunny skies expected. Temperatures reach for the low to mid-80s this afternoon. Rip current risk is still in the moderate range, the UV Index is high.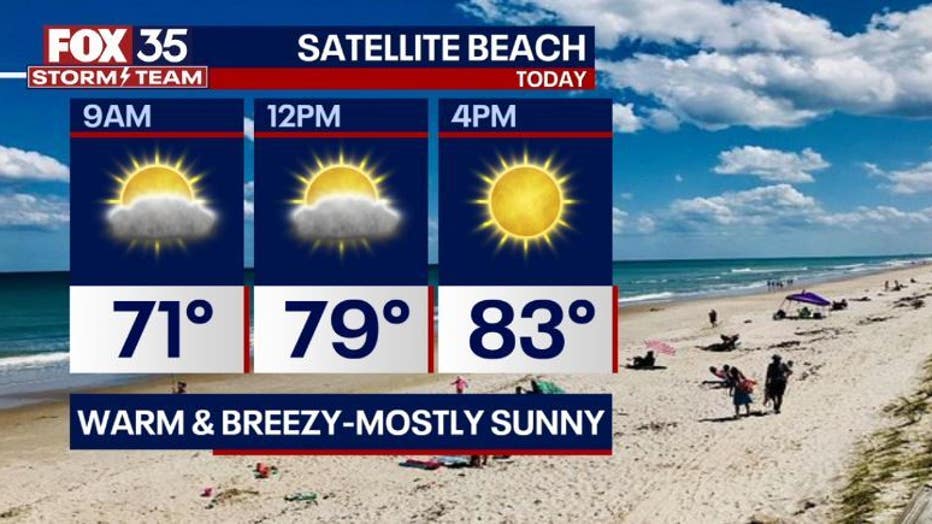 Don't forget your sunscreen. Surf is in the knee high range as a distant pulse of NE swell funnels into our local beaches-longboards are best today.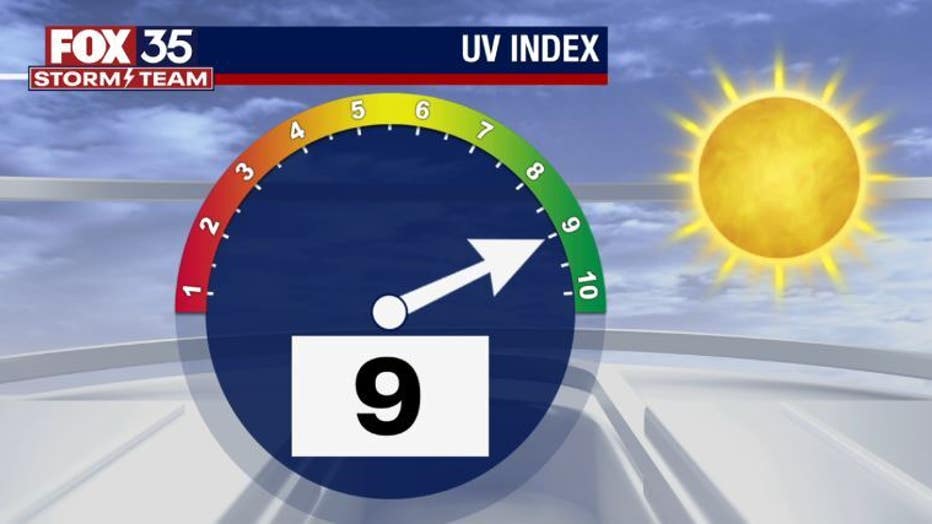 THEME PARKS: Mostly sunny skies will prevail at the attractions today. Warm temperatures will reach the mid-80s with breezy WNW winds. Consider a good quality sunscreen and hydration while enjoying the theme parks.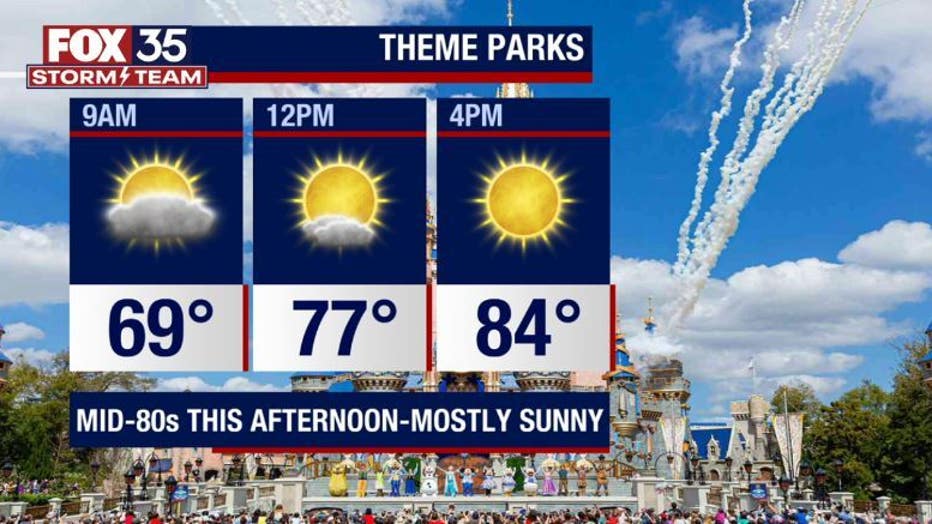 OUTLOOK: Temps will heat up after a cooler start to the week. Expect highs near 90 on Friday and lower 90s Saturday and Sunday.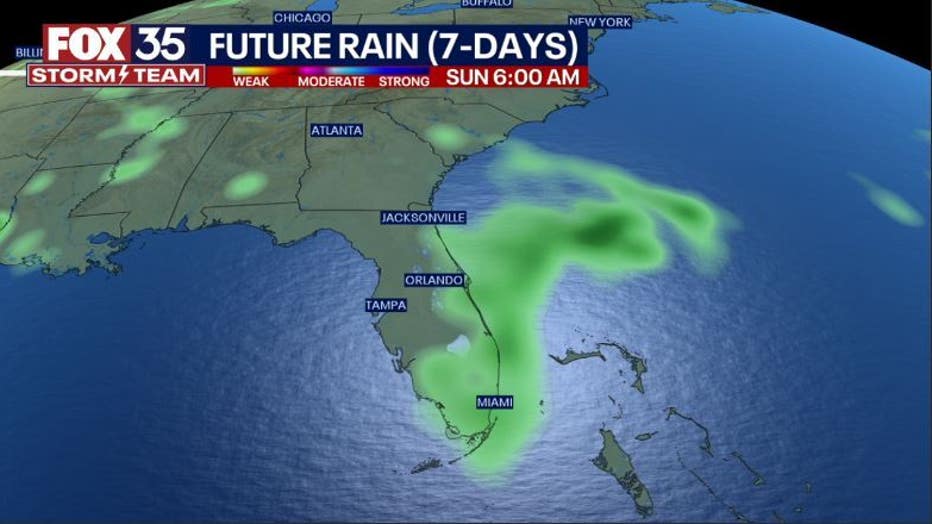 Rain chances will be in the 20% range over the weekend as a few showers develop. Overall, the next 7-10 days look relatively quiet locally.