Orlando weather forecast: Drier air ahead for Memorial Day with rain to follow
ORLANDO, Fla. - Tonight's low: 66 degrees | Tomorrow's high: 83 degrees  
Main weather concerns: Orlando and Central Florida will see conditions begin to dry out some for Memorial Day Weekend after the region experienced several days of rain. A wind advisory and high surf advisory are in effect the evening for the coastal counties. Wind gusts to over 40 mph will be possible in the coastal areas, breezy over the inland counties.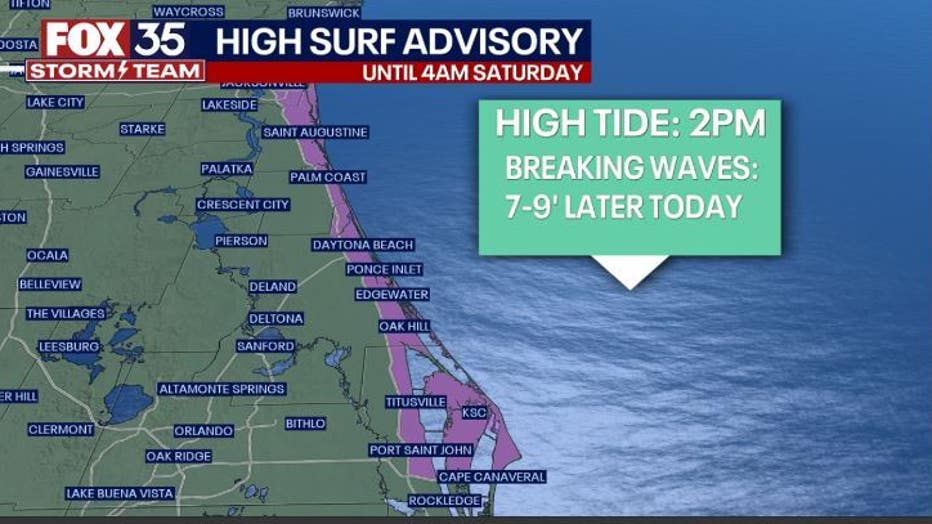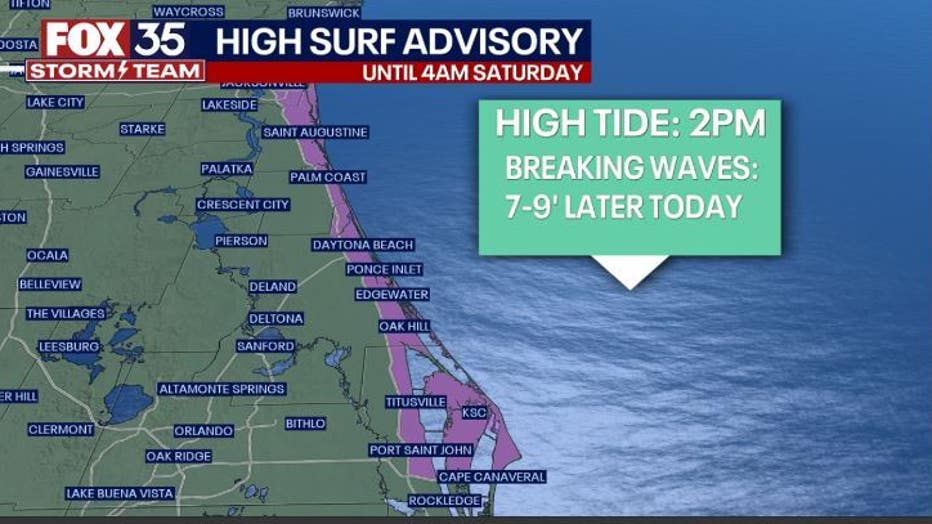 BEACHES
Stay weather aware if you are heading to the beach. Surf will build, peaking in the 7-9-foot range in the surf zone. Winds will be super gusty from the North, and lots of water will be moving around. Rip current risk is very high-best to just stay out of the ocean as it grows angrier through the day. Highs seaside reside in the upper 70s to near 80.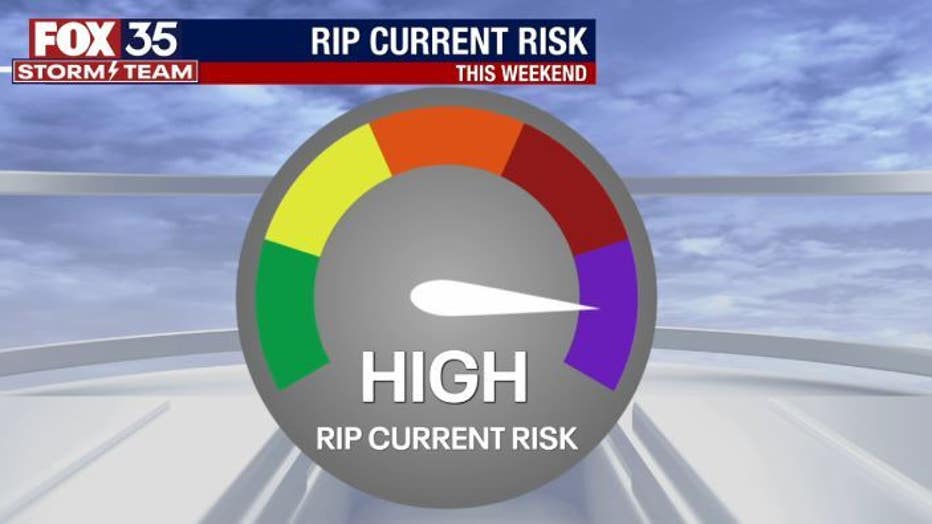 THEME PARKS
Conditions dry out for a pleasant Saturday with highs at the attractions near 83.
OUTLOOK
An area of low pressure moves northeast into the Carolinas this holiday weekend. Gusty winds will be most prominent along the Atlantic beaches for part of Saturday, easing during the day. The surf zone will remain hazardous during this time with breaking waves in the 4-7-foot range, rapidly decreasing through the weekend. Eventually, drier air will fill in behind the departing Atlantic low-pressure center and bring a decrease in local moisture. You can expect drier, sunny weather into Central Florida for the Memorial Holiday weekend. Weekend temps remain around the lower-mid 80s, overnights will be a bit more refreshing and in the low-mid 60s!  Stay tuned and depend on the FOX 35 Storm team!