Orlando weather forecast: Afternoon showers, storms possible throughout Central Florida
Today's high: 89 degrees | Tonight's low: 67 degrees
Another warm day with highs reaching the upper 80s inland and mid 80s along the coast. A weak front will approach Central Florida this afternoon and could elevate storm chances. Better storm chances will be found along the coast where the sea breeze collision is expected. We'll see 20-30% rain chances along I-4 and 30-40% near the coast. Isolated severe weather will be possible with damaging winds and frequent lightning. We also can not rule out a brief tornado, but odds are low.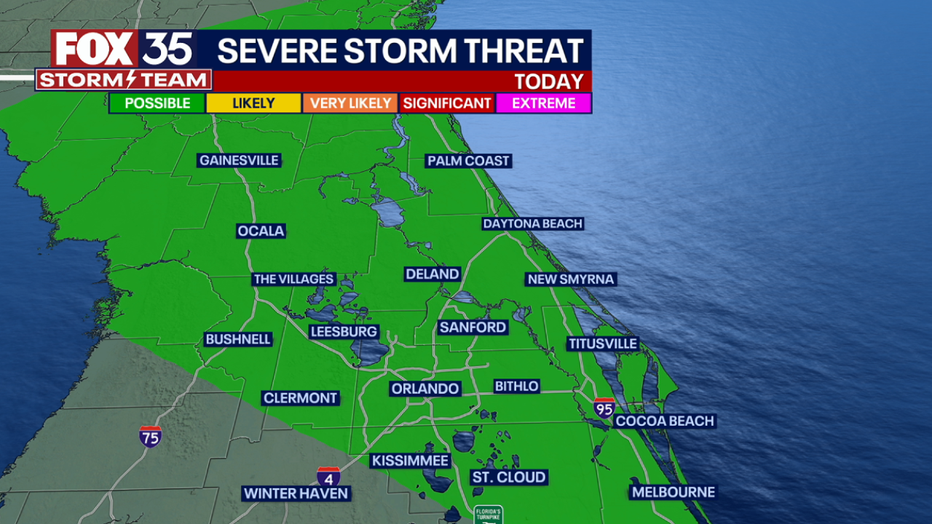 BEACHES:
Highs into the mid 80s along the beaches today with a light onshore wind. Surf is in the 2-3' range in a bumpy easterly wind swell. Rip current risk holds at MODERATE all weekend. Rain chances ramp up by late afternoon thanks to a sea breeze collision. Isolated severe weather will be possible.z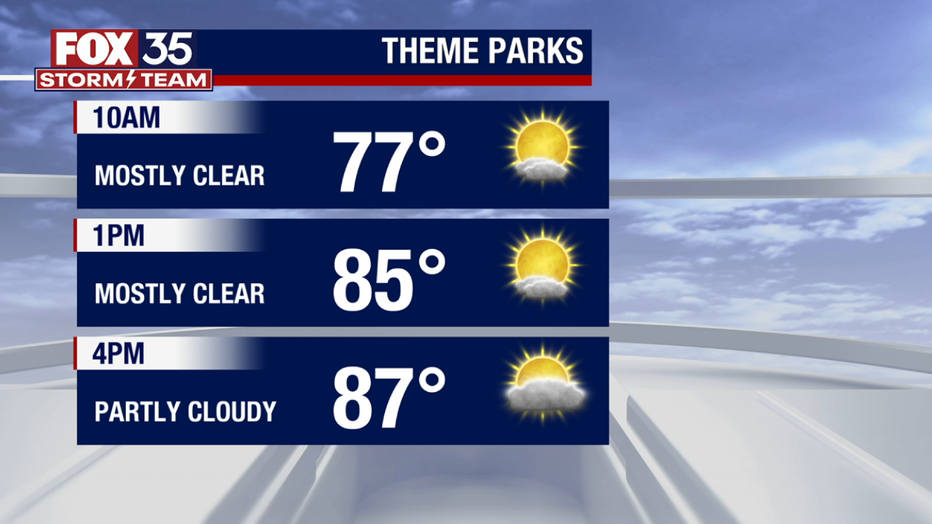 THEME PARKS:
A good day to head to the parks! It'll be warm with only an isolated storm chance in the afternoon. Any rain would be brief.
OUTLOOK:
After the front rolls through Florida tonight, we'll see drier air for Sunday with highs in the mid to low 80s. Our weather pattern becomes active next week beginning Monday with daily showers and storms likely. We could see 1-2" by the end of the work week!