Orlando International Airport exploring new ways to move passengers through Terminal C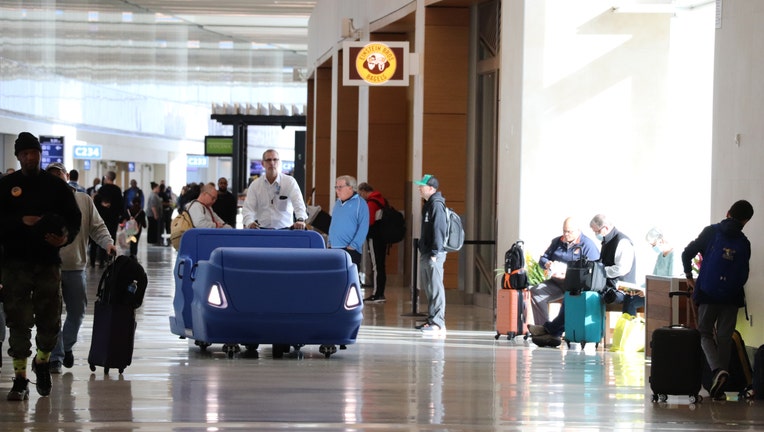 article
LAKE MARY, Fla. - Significant renovations may come to Orlando International Airport's Terminal C after travelers say the walking is too much to bear. Moving walkways have been suggested, but the airport says the corridors may not be wide enough to accommodate such improvements.
Until then, airport officials say they are making other efforts to "provide a safe, customer-focused facility with the passenger's journey in mind."
Since the opening of Terminal C late last year, the airport has provided a wheelchair service and there is also a golf cart service offered by the Greater Orlando Aviation Authority (GOAA).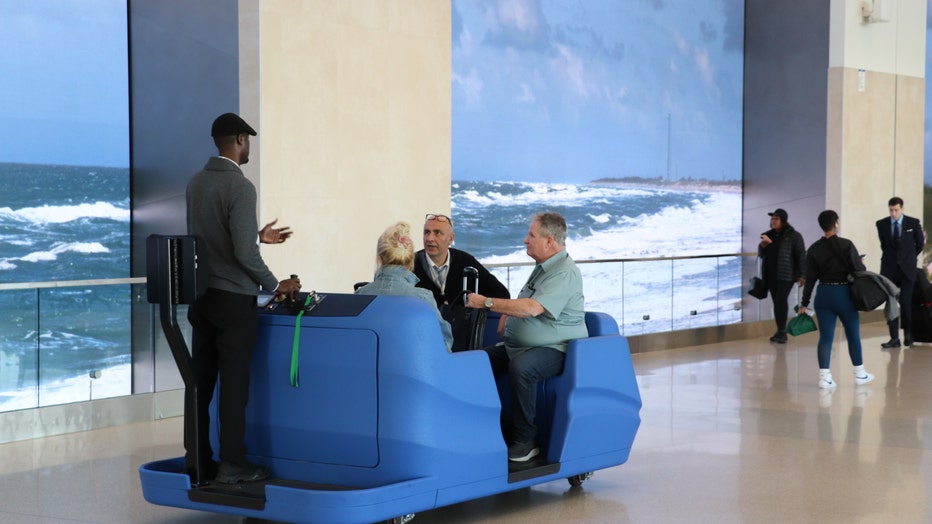 Credit: Greater Orlando Aviation Authority
"Some of our airline partners are exploring the possibility of electric wheelchairs for those who would like the freedom to move on their own," an airport spokesperson says. 
GOAA provided golf cart transportation from the Palm Court to the gates, and back, offering stops at any of the concessions along the way after Terminal C opened. In November, GOAA entered a pilot program with Oceaneering for specially designed vehicles that can accommodate up to six passengers each trip with carry-on bags, the airport says.
Currently, three vehicles are operational with another three vehicles will be arriving in the spring. 
"The ultimate plan is for the vehicles to operate around the gates area and in the International Arrivals area; however, some logistics are still being worked through to allow capacity and efficient flow for travelers," the airport says.
All vehicles are currently operated manually with the capability of autonomous operation in the future.