Orange County teacher who featured students in TikTok videos about book bans keeps job
ORLANDO, Fla. - An Orange County Public Schools teacher who was placed on administrative leave in February for creating TikTok videos with students during school hours about matters like book bans will keep his job. 
During Tuesday night's school board meeting, a motion was passed to reject Superintendent Maria Vazquez's recommendation to terminate Howard Middle School teacher Ethan Hooper.
When the school district learned of the TikTok videos on Feb. 17, Vazquez at the time said she was "appalled at the behavior and judgment" of Hooper and called the videos inappropriate. 
"This is not free speech -- it is the exploitation of our students for political purposes, and it will not be tolerated in our school district," Vazquez said in a statement.
Most board members agreed with the policies Hooper broke for recording at least six TikToks with students – which included using his position to influence students to support an issue, participating in political activity while on the job, and not seeking parental permission from the student's parents to appear in the videos – did not warrant his termination. Hooper told FOX 35 he was shocked at their conclusion.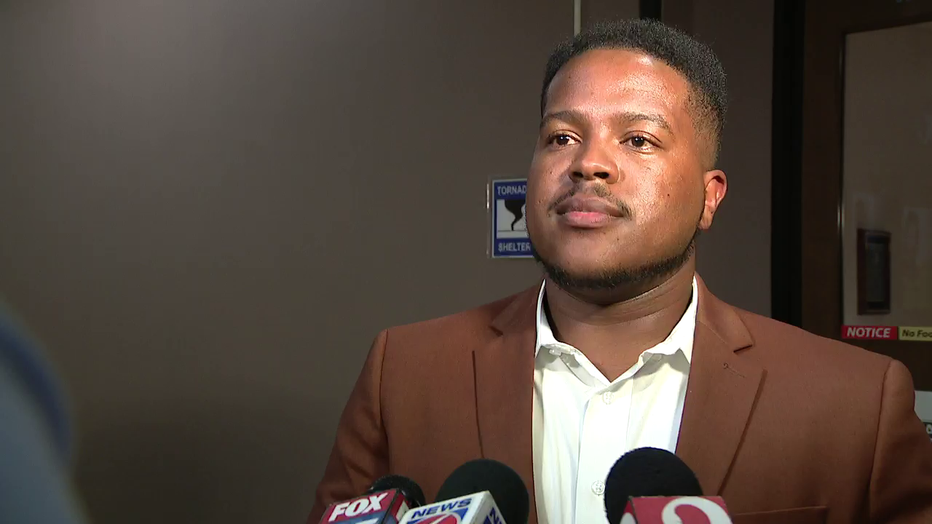 "I was under the impression they would not change or go against the superintendent. I was very surprised on how it proceeded," he said. "Engaging with the board members, answering their questions, and listening to what they had to say I think really kind of shifted things."
Hooper has remained on administrative leave with pay since the videos were discovered. While he hopes to return to the classroom soon, now that the board has voted not to terminate him, he's unsure what comes next. Vazquez indicated in the meeting she was not yet able to make a determination on whether reappoint Hooper as the state is still investigating him.
For Hooper, it's a lesson learned.
"I would like to continue engaging with my students [in] the way that I've been doing," he said. "And if it's a matter of doing it better, I'm going to seek ways to do that."