Orange County Mayor-Elect Jerry Demings announces his transition team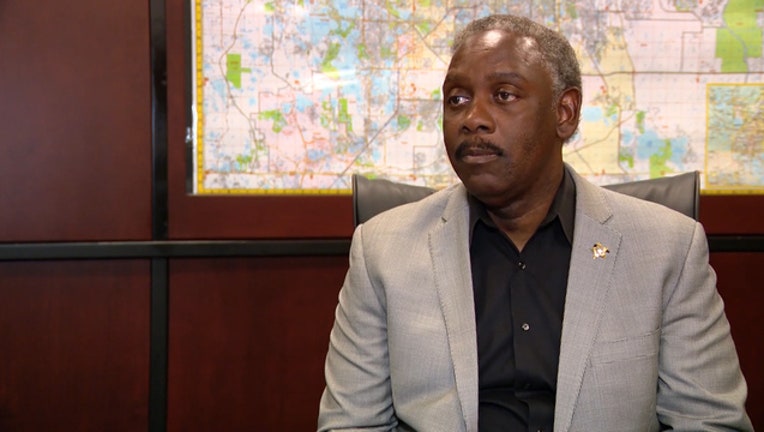 ORANGE COUNTY, Fla. (FOX 35 WOFL) - Orange County Mayor-Elect Jerry Demings announced the members of his transition team on Monday. The team will provide counsel to Mayor-Elect Demings as he lays the groundwork for his first term. 
The team will reportedly focus on the reorganization of the Mayor's Office and County Administration to better service citizens and to help the incoming Administration continue the pursuit to become a world class community and improve the lives of working class people.
"My vision is to achieve a safer, more prosperous and stronger Orange County that is sustainable for generations. I am pleased to announce the transition team and am thankful to the co-chairs, former Mayor Linda Chapin and Harold Mills, for their leadership and commitment to moving our region forward," said Mayor-Elect Demings. "I am looking forward to working with this experienced group who will assist my Administration in building an organizational structure for Orange County which is inclusive, where all residents have a seat at the table and an opportunity to participate in our County's growth and prosperity. This effort will also focus on how we can take Orange County to the next level as we explore innovative approaches to help us grow as a global destination, diversify our economy, improve our infrastructure and attract the best and brightest to our backyard."
"Harold and I are privileged to work with Mayor-Elect Demings and this prestigious group of community leaders," said Former Orange County Mayor Linda Chapin. "I am confident that their advice will be invaluable. With their diverse backgrounds, this group will be able to assist the Mayor-Elect in fulfilling his vision that Orange County remains a competitive, vibrant economy, a place that protects its most vulnerable and, most importantly, a community where we can successfully raise our families and grow our businesses for years to come." Harold Mills, former Chairman and CEO of Zero Chaos, echoed Mayor Chapin's enthusiasm, "I am excited to serve on the Mayor-Elect's team and assist him in working with our citizens, our education facilities, our non-profit organizations and our business leaders to move this community forward in unprecedented ways." 
Included in the 37-member team, co-chaired by former Mayor Linda Chapin and Harold Mills, former CEO of Zero Chaos, is a cross-section of individuals with diverse expertise, interests, and backgrounds in government, business, education, and nonprofits.