Oklahoma victims' families question why offender was free
Questions mounted Thursday about why an Oklahoma sex offender who authorities say shot to death his wife, her three children and their two friends and then killed himself was freed from prison despite facing new sex charges in a separate case.
Okmulgee Police Chief Joe Prentice said each victim had each been shot in the head one to three times with a 9 mm pistol when they were found Monday near a creek in a heavily wooded area in rural Oklahoma.
The bodies apparently had been moved there from where they were originally killed, the scene "staged" before Jesse McFadden, a 39-year-old convicted sex offender, killed himself, Prentice said Wednesday. The bodies were discovered near McFadden's home in Henryetta, a town of about 6,000 about 90 miles east of Oklahoma City.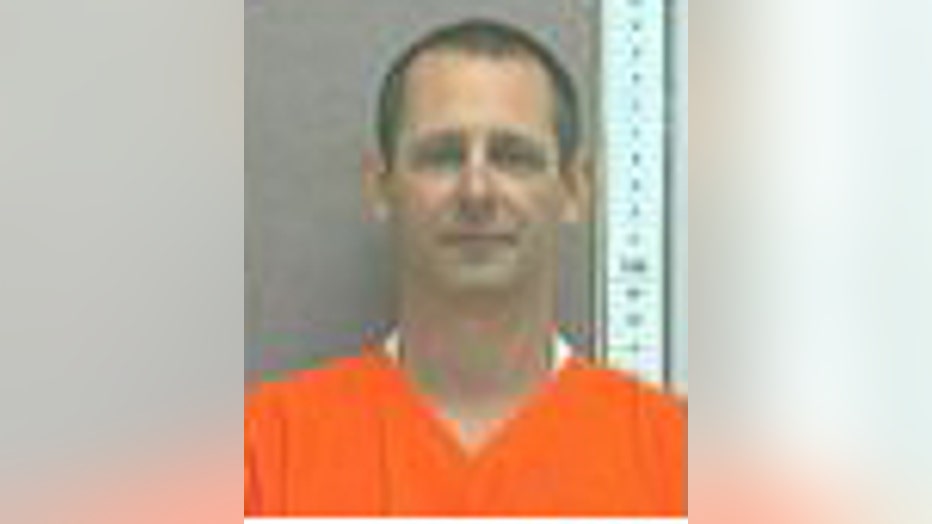 Jesse McFadden (Source: Oklahoma Highway Patrol)
The gruesome discovery came Monday - the very day that McFadden was to stand trial on charges that he solicited nude images from a teen while he was in prison for rape. McFadden was sentenced to 20 years imprisonment in 2003 for first-degree rape. He was freed in 2020, three years early, in part for good behavior.
He faced new charges while still in prison. Accused of using a contraband cellphone in 2016 to trade nude photos with a 16-year-old girl. Court records show McFadden was charged with the new crimes in 2017 after a relative of the victim alerted authorities. He was rearrested a month after he was released in October 2020 and released on $25,000 bond.
Lee Berlin, a Tulsa-based defense attorney, told The Associated Press on Wednesday that he's shocked by what he described as a "panoply of errors" in the McFadden case. He said they include releasing McFadden from prison despite serious charges pending against him as well as "low" bail for McFadden once he was arrested on the new charges.
"I'm a sex-crimes defense attorney — this is all I do all day every day — and I'm like, how the hell does that happen?" Berlin said.
Meanwhile, McFadden had vowed not to return to prison in a series of ominous messages with the teenager whom he had allegedly been texting while behind bars. According to screen grabs of the messages, forwarded to KOKI in Tulsa, McFadden said his "great life" was crumbling and blamed the teenager for the latest set of charges against him that could put him back in prison for decades. A solicitation conviction can mean a 10-year sentence; the pornography charge could mean 20 years behind bars.
"Now it's all gone," he texted. "I told you I wouldn't go back."
"This is all on you for continuing this," he said.
Prentice declined Wednesday to speculate on a motive.
"Everyone wants to understand why," he said. "People who perpetrate crimes like this are evil and normal folks like us can't understand why they do it."
Relatives of the victims were in disbelief by McFadden's early release, especially in light of the seriousness of the new charges against him.
"And they rushed him out of prison. How?" asked Janette Mayo of Westville, whose daughter, Holly Guess, 35, and her grandchildren, Rylee Elizabeth Allen, 17; Michael James Mayo, 15; and Tiffany Dore Guess, 13, were among those killed.
"Oklahoma failed to protect families. And because of that my children - my daughter and my grandchildren - are all gone," Mayo said.
The other victims were 14-year-old Ivy Webster and 16-year-old Brittany Brewer. Justin Webster, who said he allowed Ivy to join a sleepover at the McFadden home not knowing anything about the man's past, raised similar concerns.
"There needs to be repercussions and somebody needs to be held accountable. They let a monster out," Webster said.
A spokeswoman for the Oklahoma Department of Corrections said in a statement that McFadden was able to earn credits for things like behavior and attitude and completing program and education assignments that were then applied after he served 85% of his crime. Spokeswoman Kay Thompson added that registered sex offenders are allowed to live with their own children and stepchildren as long as they are not a victim of the offender. The DOC did not address why McFadden was released despite facing new felony charges.
Prosecutors objected to any early release from prison, noting that McFadden had tied a 17-year-old's hands and feet to bedposts, cut her shirt off and raped her at knifepoint. At one point, he threatened to use the knife on her if she "did not shut up," court records show.
McFadden married Holly Guess in May 2022; what she knew of his record isn't clear. Mayo said the family didn't learn about her son-in-law's criminal history until a few months ago.
"He lied to my daughter," said Mayo. "He convinced her it was all just a huge mistake."
The grim discovery could push the number of people slain in mass killings past 100 for the year, according to a database maintained by the AP and USA Today in a partnership with Northeastern University.
___
Associated Press reporter Heather Hollingsworth in Mission, Kansas, and data journalist Larry Fenn and researcher Rhonda Shafner in New York contributed to this report.